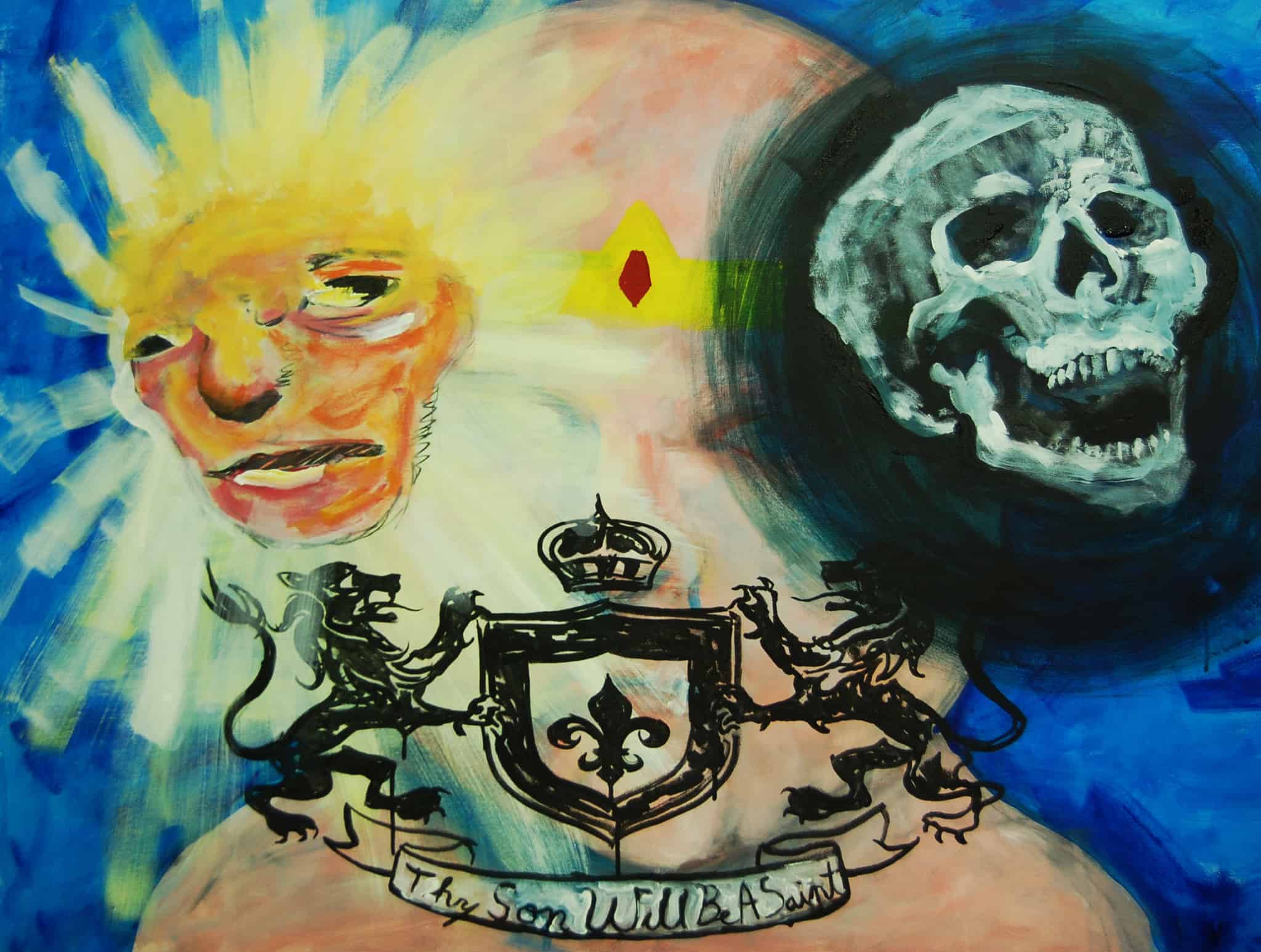 NIGHT LIGHTS: St. Julian the Hospitaller: Second and Third Chances on December 1st , 5pm-8pm
The Portland Community College Painting Team will be presenting a visual adaptation of Gustave Flaubert's short story, The Legend of St. Julian the Hospitaller, a retelling of the medieval folk tale about self-transformation and personal redemption.  With visual asides to Ivan Albright's painted iterations of an aging Dorian Gray, PCC painters will be animating a series of still photographs showing a single painting undergo dramatic changes, paralleling Flaubert's hallucinatory description of events.
Participating artist are students from Painting I&II classes that are part of the Visual and Performing Arts Department at Portland Community College's Sylvania campus instructed by Mark Smith.
Lead Painter
Shannen Muhl
Featured Artists
Courtney Allan
Emma Buckle
Luisa Carrillo
Sami Chesborough
JD Corral
Adolfo Gonzalez
Addie Groendes
Daisy Hammock
Shyanne Henry
Amy Jack
Brooke Johnson
Tamara Kharchenko
Cole Krikac
Stephanie Luerken
Mayumi Maeda
Jessica Martinez
Marilyn Navarro Yoves
Donna Robichaud
Oliver Rock
Julian Roth
Cali Schmeckpeper
Ariana Stanley-Krause
Paul Thomas
Kat Vanegas
Gabby Walder
RACC and Portland Community Media sponsor this event. The screening takes place on the north wall of RACC's offices at 411 NW Park, Portland. Screens at dusk.