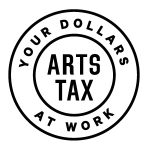 In addition to supporting art and music teachers for all K-5 students in Portland, the arts tax generates revenue for RACC to invest in nonprofit organizations and engage city residents in cultural experiences and creative expression opportunities. Here are some of the ways that the arts tax is making a difference.
"The arts tax has helped us develop our ArtsHub, providing crucial performance, rehearsal and administrative space to ten Resident Companies and dozens of very small and emerging organizations at deeply reduced fees. Many of these fledgling organizations serve underrepresented artists and audiences." –Artists Repertory Theatre
"Twenty four photography exhibitions. Sixty-eight photographers in our Pacific NW Viewing Drawers. Fifteen artist talks. The arts tax helps Blue Sky Gallery to offer all of this to our community for free. Visitors to Blue Sky experience the world through the lens of photography, helping everyone understand new perspectives and bear witness to our humanity."   –Blue Sky Gallery
"Last year, the Hollywood Theatre taught filmmaking and storytelling to more than 2,000 underserved Portland students and brought the 70mm film experience back to the big screen for tens of thousands of Oregonians.  Support from the community through arts tax funding made all of that possible." –Hollywood Theatre
"Artists with Down Syndrome or Autism or cerebral palsy – where have they been? They've been here all along, and the arts tax has helped support these artists in growing, in connecting with opportunities to learn and work, and with the chance to lead the kind of full, creative, independent lives that we all want to live." –PHAME
"The arts tax has enabled the Portland Art Museum to expand programs that reach veterans, LGBTQ youth, Latino youth, people with dementia and their caregivers, and the blind and low vision community, among others. It also helps support free or reduced-price admission to nearly one-third of visitors, including all school groups and children age 17 and under." –Portland Art Museum
"Last season 8,000 students attended a play at Portland Center Stage. 3,000 were from Title I schools and came for free. The arts tax helped make that happen." –Portland Center Stage
"The arts tax supports Portland Opera to Go, our in-school arts education program that travels around the state and presents live opera performances to over 12,000 K-12 students each year, and Portland Opera a la Cart, a mobile music venue that presents live opera in community settings like farmers markets, city parks, street fairs, storefronts and neighborhood festivals. In 2016, more than 30,000 people experienced one of Opera a la Cart's performances." –Portland Opera
"Every year, Write Around Portland engages 500 writers from underserved communities in ten-week creative writing workshops, hosts public readings, and publishes the writing of workshop participants. The arts-tax supports our efforts to change lives through the power of writing." –Write Around Portland
To share your story, contact jhawthorne@racc.org.