We need your support!
The Regional Arts & Culture Council is hosting a series of community engagement sessions. This is an opportunity to ask questions about the July announcement from the City of Portland proposing to not renew RACC's contract. Community events will be held at various partner locations throughout the region with food and artistic performances. Bring your voice, your curiosity, and your questions!
RACC was built by community for community. It is your solution for a thriving ecosystem, powered by creativity, with arts and culture in every neighborhood. Please join us to hear our response, our plans for the future, and to learn how you can be activated to respond to the City!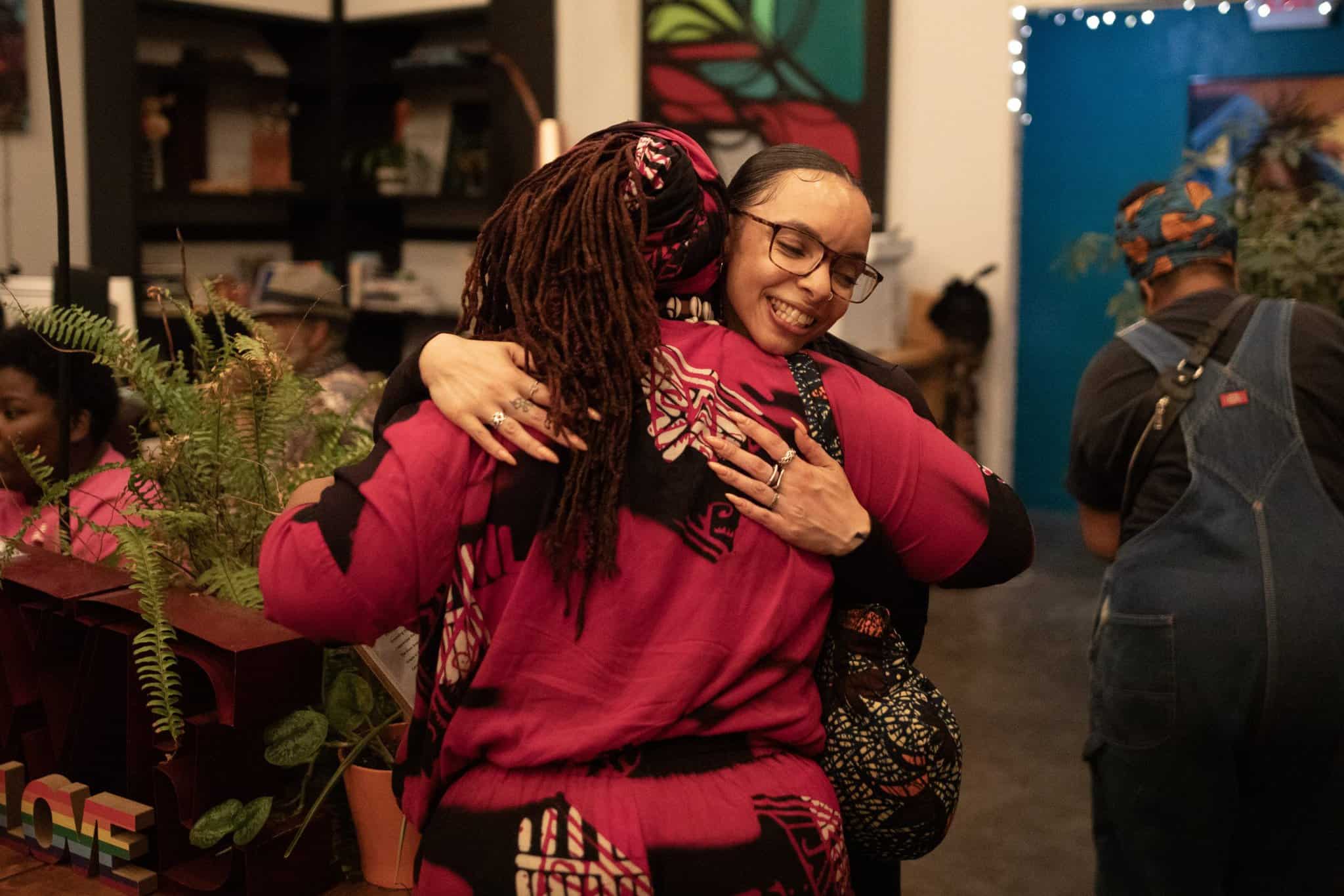 Photography by Leo Townsell at our first event at openHAUS.
Past Events
Thursday, September 14 | 6-8pm. openHAUS, 5020 NE Martin Luther King, Jr. Blvd., Portland,

OR 97211

(Completed)
Wednesday, September 20 | 6-8pm. NW Portland at BodyVox, 1201 NW 17th Ave, Portland, OR 97209. (Completed)
Monday, September 25 | 6-8 pm. Lakewood Center for the Arts, 368 S State St, Lake Oswego, OR 97034 in Clackamas County. (Completed)
Friday, September 29 | 6-8pm. SE Portland at Shaking the Tree Theatre, 823 SE Grant St, Portland, OR 97214. (Postponed)
Thursday, October 5 | 6-8pm. Walters Cultural Center, 527 E Main Street, Hillsboro, OR 97123 in Washington County.(Completed)
Thursday, October 12 | 6-8pm. The Reser, 12625 SW Crescent St, Beaverton, OR 97005. (Completed)
Tuesday, October 17 | 6-8 pm. Wade Creek Park Community Building,  915 NW Wade St. Estacada Oregon, 97023  in partnership with the Estacada Area Arts Commission, in Clackamas County. (Completed)
Thursday, November 2 | 5-7pm. Virtual (Completed)
Monday, November 13 | 6-7:30pm. Virtual (Completed)
Thank you for your support! Please follow us on social media for additional information, further events, and updates.