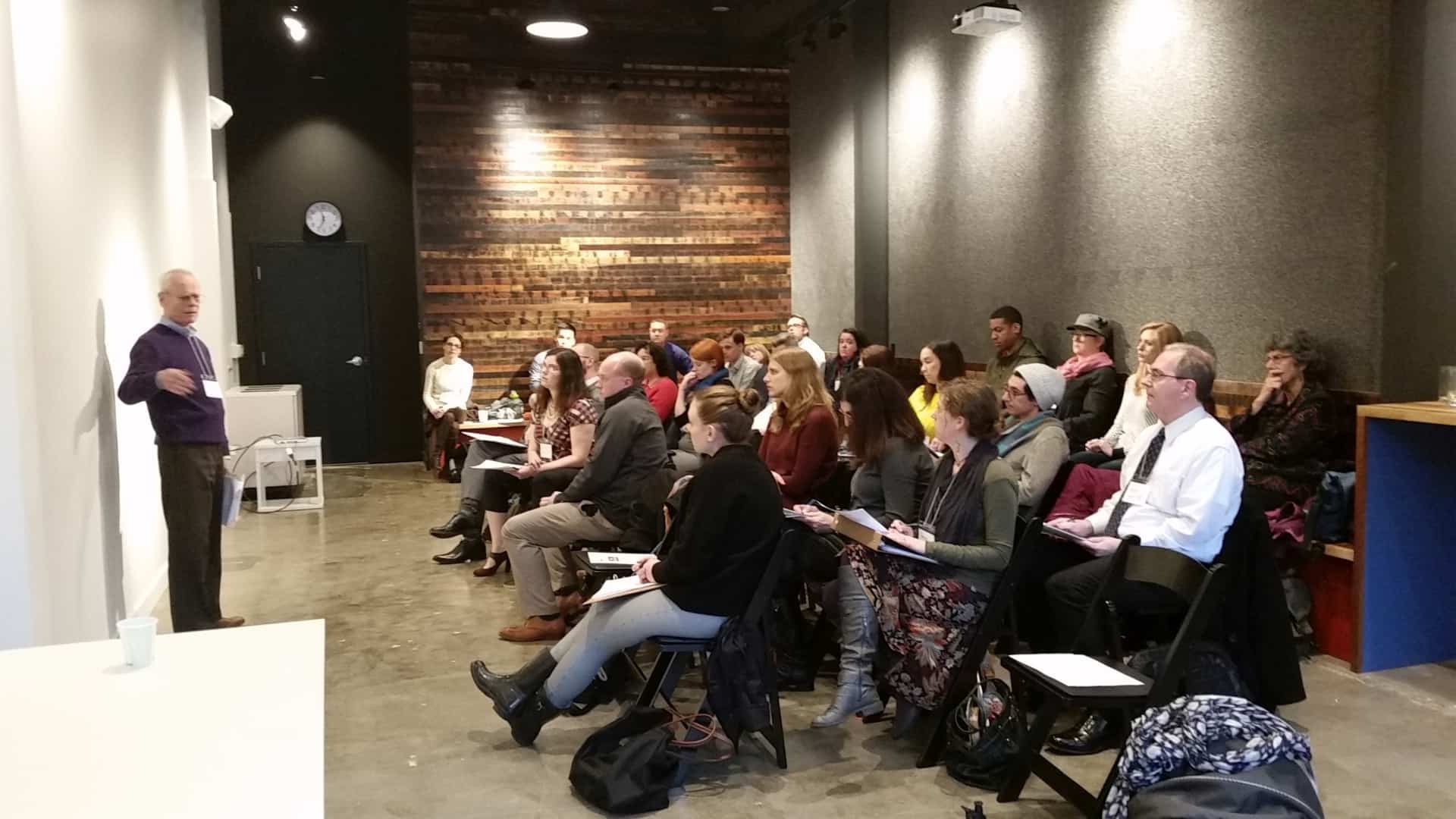 Art of Leadership is a training program delivered through a series of workshops to prepare business professionals to serve on the boards of arts and culture organizations. First established by Business for Culture & the Arts in 2003, Art of Leadership is now a program of the Regional Arts & Culture Council.
Led by internationally acclaimed arts consultant George Thorn, workshop sessions include expert speakers, interactive sessions with arts and business leaders and topical information about the challenges facing arts organizations of all sizes.
The program also provides networking lunches, opportunities for an internship to observe an arts board, and a "speed dating" event to meet with boards seeking new members.
Download a PDF summary of the Art of Leadership program here.
Register now for the 2016-17 Art of Leadership series!
Impact:
The Art of Leadership program is a great example of how business and arts can benefit each other. Professionals who participate in the program learn how to be great board members, develop leadership skills, network with business and arts leaders, elevate their company's visibility and get matched to an organizations closely aligned with interests and experienced. Arts and culture organizations connect with diverse prospective supporters, increase capacity with well-trained new board members and develop deeper connections with the business community.
Close to 500 have participated in the program over the past 14 years. Graduates of the Art of Leadership are currently serving on boards of organizations including the Portland Symphony, Milagro Theater, Oregon Children's Theatre, Disjecta, Independent Publishing Resource Center, Geezer Gallery, and many others.
Schedule and Curriculum:
Each workshop includes lunch and is held at a different arts and culture venue in the Portland area one Wednesday a month, October through March, from 8:30 am – 1:00 pm. The following is the proposed curriculum for the 2016-17 series:
Workshop #1 (October 5, 2016)
Orientation to the Program
The Region's Cultural Scene
How Does an Arts Organization Operate?
Workshop #2 (November 9, 2016 )
The Role of the Nonprofit Board in Today's Changing Environment
Non-Profit Nuts and Bolts
Responsibilities of Board Members
Board Composition, Size & Roles
 Workshop #3 (December 7, 2016)
Funding the Arts: Issues and Challenges
Development and Fundraising: Board Members' Roles in Each
Fundraising: How Board and Staff Work Together to Ensure Success
Workshop #4 (January 4, 2017)
Fiduciary Duties & Legal Issues
De-Mystifying the Financial Reports of Nonprofit Arts Organizations
Workshop #5 (February 1, 2017)
Strategic Planning
What to Know About an Organization Before Joining
Budgeting and Planning for Today's Economic Realities
Workshop #6/ Graduation and Organization "Speed Dating" (March 1, 2017)
Topic Discussions
Art of Leadership "Stellar Graduates" Panel
Mingle and "Speed Dating" with Arts and Culture Organizations
TUITION
The $800 tuition fee includes all six workshops, five lunches, and an afternoon graduation reception.
For more information about Art of Leadership, contact Toni Tabora-Roberts, toni@racc.org.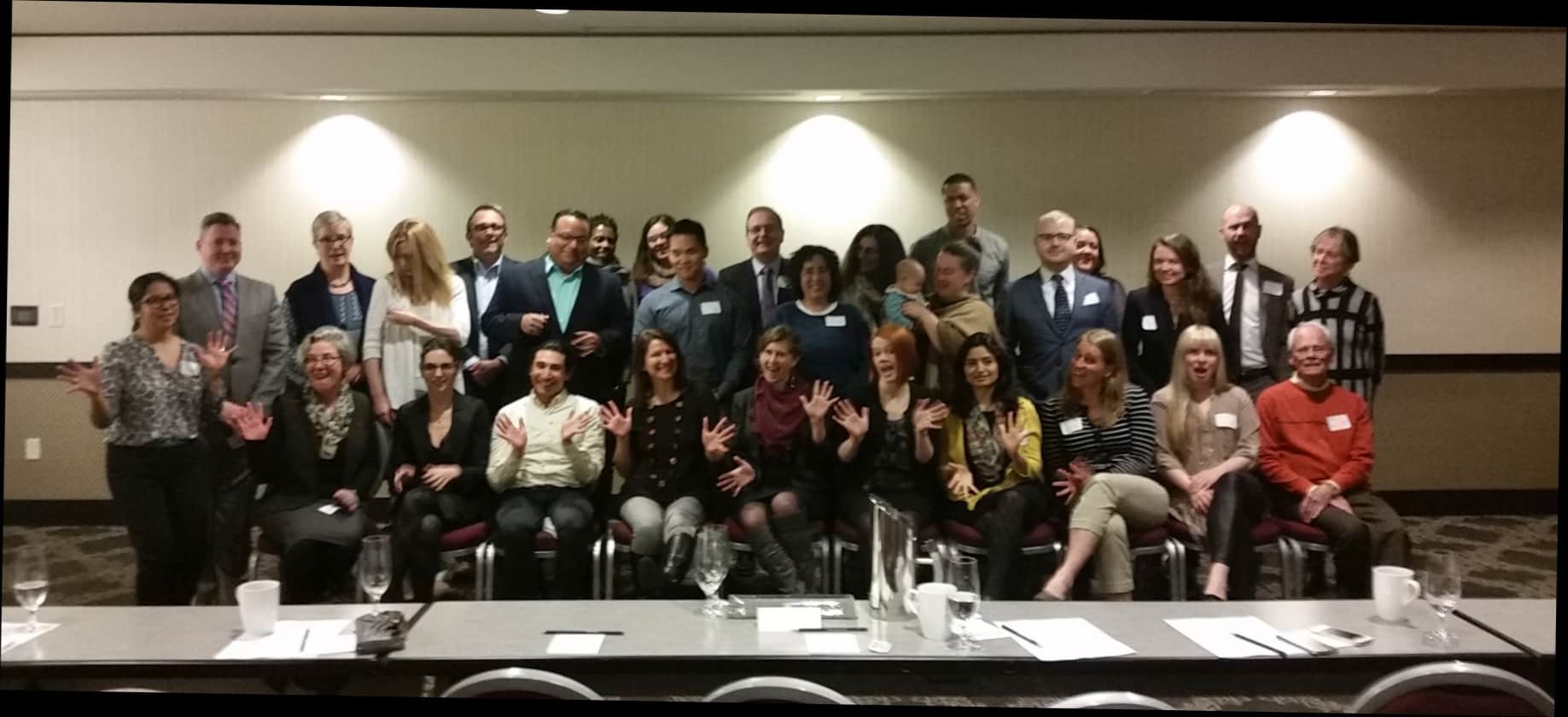 Above: Art of Leadership, class of 2016
Sponsorship Opportunities:
The Art of Leadership program would not be possible without the valuable support of our program sponsors. For more information on sponsorship opportunities and benefits, including complimentary registrations for your employees,  contact Toni Tabora-Roberts, toni@racc.org.
The 2016-17 Art of Leadership series is sponsored in part by The Boeing Company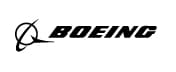 The graduation ceremony and reception on March 1 is sponsored by Columbia Trust Company
Art of Leadership is also sponsored by:
Barran Liebman
Columbia Bank
Perkins & Co.
Tonkon Torp LLP
U.S. Bank