BUILDING A STRONG ARTS & CULTURE BOARD
Art of Leadership is a six-month board training program presented by the Regional Arts & Culture Council. Its goal is to create and influence diverse boards for the region's small and midsized arts & culture organizations. As a participant, you join over 600 program graduates from the past 17 years who serve a wide range of organizations.
This program is for you if you identify as:
someone looking to join a board
a current member of an arts & culture board
a professional staff member who works directly with a board
RACC will provide foundational knowledge and real life case studies that help prepare volunteers and staff to address the challenges and opportunities that come with nonprofit board service.
The Art of Leadership program was so rich with information, knowledge, and experiences from both the business and arts community which allowed a very full and enhanced learning environment that was diverse and inclusive. The staff, guest panel members, and those participating in the Art of Leadership Program were so open and willing to share information and experiences that will help strengthen and sustain our organization as we continue work in the future.  

– Connie Carley – PassinArt: A Theatre Company
Program Details
led by arts consultants George Thorn and Toni Tabora-Roberts
six half-day workshop sessions including expert speakers, interactive sessions, and topical information
internship opportunities to observe an arts board
a complimentary Arts Card to use for two-for-one tickets to hundreds of local arts and culture events.
networking opportunities with fellow participants and local arts and culture leaders.
Application & Cost
Unfortunately this year's workshop series is over, but if you'd like to be among the first to receive information next year, leave your information and we'll be in touch this spring for Art of Leadership 2018-19!
The application deadline for this year's Art of Leadership cohort is Friday, September 8. Applicants will be notified of their acceptance in the program no later than Friday, September 15—space is limited. Apply at racc.org/resources/art-of-leadership/2017-18-application.
Tuition is $800 per person. However, please do not let cost be a barrier when applying.  Price adjustments can be requested in the application process.
Schedule and Curriculum
Each workshop is held at a different arts and culture venue in the Portland area one Wednesday per month, October through March, from 8:30 am – 1:00 pm. Lunch is included for 5 workshops. The final session takes place in the late afternoon and evening, and includes a graduation and a celebration reception.
Workshop #1
Overview of the Program
The Region's Cultural Scene
How Does an Arts Organization Operate?
Workshop #2
The Role of the Nonprofit Board in Today's Changing Environment
Non-Profit Basics
Responsibilities of Board Members
Relationship of Professional Leadership and Board Leadership
 Workshop #3
Funding the Arts: Issues and Challenges
Development and Fundraising: Board Members' Roles in Each
Fundraising: How Board and Staff Work Together to Ensure Success
Workshop #4
De-Mystifying the Financial Reports of Nonprofit Arts Organizations
Financial Reporting Through the Eyes of the Executive Director and Board Treasurer
Budgeting and Planning for Today's Economic Realities
Workshop #5
Overview and Case Study: Diversity, Equity & Inclusion
Case Study: Adaptation & Change
Questions to Ask Before Joining a Board
Legal Responsibilities of a Nonprofit Board
Workshop #6
Topic Discussions
Art of Leadership "Stellar Graduates" Panel
Mingle and "Speed Dating" with Arts and Culture Organizations
For more information about Art of Leadership, visit www.racc.org/artofleadership or contact artofleadership@racc.org.
Sponsorship Opportunities
 The Art of Leadership program would not be possible without the valuable support of our program sponsors. For more information on sponsorship opportunities and benefits, including complimentary registrations for your employees, contact Alison Bailey at abailey@racc.org 
Graduation Sponsor: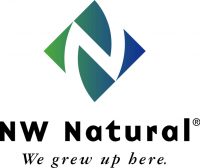 Featured sponsorship of Art of Leadership 2017-18 also comes from NW Natural.
Supporting Sponsors: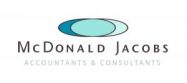 Additional support for Art of Leadership 2017-18 comes from The Boeing Company and McDonald Jacobs.