STAFF
George Thorn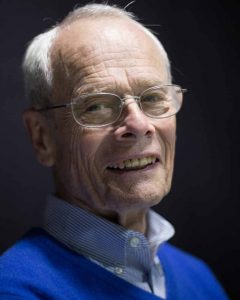 George Thorn is the co-founder of Arts Action Research, a national arts-consulting group.  As a consultant, he works in all aspects of organizational development as well as making presentations to conferences and workshops.  In parallel with his consulting activities, for eighteen years he directed the graduate program in Arts Administration at Virginia Tech in Blacksburg, Virginia.  He was the Associate Director of FEDAPT.  Prior to these activities, he was the Executive Vice-President of the Eugene O'Neill Theater Center.  George spent sixteen years in New York where he had a general management firm that managed Broadway, Off-Broadway, and touring companies.  He began his career as a stage manager of Broadway productions.
In 1996, he relocated to Portland, Oregon, to open the West Coast office of Arts Action Research.  In Portland, he has consulted with over two hundred arts and cultural organizations and artists.  The focus of his consulting is the Regional Arts and Cultural Council's Cultural Leadership Program.  He co-leads RACC's Art of Leadership, a six-part board training program.
With Nello McDaniel, he has co-authored the following publications:
An Elegant Process:  The Artistic Process/The Planning Process
Leading Arts Boards
Growing Audiences
Arts Planning: A Dynamic Balance
Towards a New Arts Order:  Process, Power, and Change
Workpapers II:  Arts Boards—Myths, Perspectives, and New Approaches
A Special Report/The Quiet Crisis n the Arts
Workpapers I:  Rethinking and Restructuring the Arts Organization
Challenge of Change
Toni Tabora-Roberts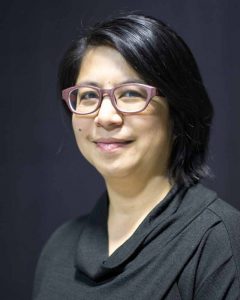 Toni Tabora-Roberts has more than 20 years of experience working in the nonprofit and private sectors in a variety of roles, with expertise in program management, communications, community engagement, grant making and strategic planning. She has particular experience and passion for arts, culture, media, education, leadership development, and social justice. Her approach to work with organizations favors team-based collaboration, interpersonal connections, experiential engagement, and culturally responsive, strengths-based facilitation. She recently founded Esper House, a management and communications consultancy.
Organizations she currently works with or has worked with previously include City Club of Portland, Regional Arts & Culture Council, Oregon Public Broadcasting, MediaRites, Shaking the Tree, Unit Souzou, KBOO Community Radio, and Center for Asian American Media. She serves Board Vice Chair for APANO Communities United Fund and is a member of Arts Workers for Equity, and City Club of Portland's Friday Forum Committee. She has previously served as Board Vice Chair with Bitch Media and on the Program Committee with Partners in Diversity.
---
ALUMNI
Class of 2019
Joe Baldwin, Opsis Architecture – Design Museum Portland
Amanda Brockman, XRAY.FM
Diana Burman, Friends of Chamber Music
Grace Chang, Umpqua Bank – Transition Projects
Diane Cherry, Capella Romana
Hong Chou, The Wave Elements Global Music – Northwest China Council
Becky Clark, Oregon Potters Association
Pat Daniels, PassinArt: A Theater Company
Cindy Dauer, Tualatin Valley Creates
Myles de Bastion, CymaSpace
Donna Dermond, Resonance Ensemble
Dinah Dodds, Resonance Ensemble – Portland Experimental Theatre Ensemble
Laura Dunn, The Broken Planetarium
Dennis Edwards, Oregon Children's Theatre – The Boeing Company
Leah Faure, Portland Film Festival
Ruth Finn, Pacific Youth Choir
Lisa Fitzgerald, Shine Children's Chorus
Michelle Gallagher, Oregon Potters Association
Trish Garner, Artists Repertory Theatre – AAUW of OR
Sam Gaty, NW Documentary
Kristin Gordon George, Resonate Choral Arts – Portland Peace Choir
Alison Gold, aem Incorp – Crow's Shadow Institute of the Arts
Mary-Elizabeth Harper, PassinArt: A Theater Company
Jeff Hopper, Shine Children's Chorus
Marianne Keddington-Lang, Portland Jazz Composers Ensemble
Katie Kraemer, The Boeing Company
Melinda Larson, Portland Columbia Symphony
Jaclyn Leeds, Aurora Chorus
Laura Lo Forti, The Vanport Mosaic
Rich Lovgren, Beaverton Community Band – Lovgren & Associates
Kim Manchester, Portland Community College, Sylvania Campus
Humberto Marquez Mendez, Regional Arts & Culture Council
Ella Marra-Ketelaar, Regional Arts and Culture Council – Friends of Noise
Laura Martinez, PDX Jazz – Kúkátónón – World Fusion Events
Marina Martinez-Bateman, Open Signal – Financial Beginnings Oregon – Hawthorne Ghost Tour
Lauren Masterson, Live Wire Radio – The Portland Darkroom – Darkroom Photography
Carin Mateyko, Portland'5 Centers for the Arts Foundation
Neil Mattson, Montavilla Jazz Festival
André Middleton, Friends of Noise – Portland Institute for Contemporary Art
Linda Morrison, Bag&Baggage Productions
Susan Nettelbeck, NW Marine Art Works – Commercial Realty Advisors NW
Lisa Occhipinti, The Design Museum – The Center for Book Arts
Wendy Oliver, Cappella Romana
Michelle Patton, Resonate Choral Arts – Aria HR
Alison Percifield, Bike Farm – Quantum Spatial
Stacey Philipps, Community Music Center – Sirensong Publishing
Erica Rife, Design Museum Portland
Dale Robards, Friends of Chamber Music
Stuart Robertson, Columbia Trust Company
Lesly Sanocki, Tualatin Valley Creates
Joel Schoening, The Vanport Mosaic – OBRC
Brenda Ray Scott, Oregon Repertory Singers – Adept Diva Consulting
Holly Shaw, push/FOLD
Blake Shell, Disjecta Contemporary Art Center
John Shorb, Opsis Architecture
Claire Steiner, McDonald Jacobs
Chuck Sutton, Beaverton Community Band
Samson Syharath, MediaRites
Jeri Tess, Design Museum Portland – Opsis Architecture
Jessica Wallenfels, Many Hats Collaboration
Damaris Webb, The Vanport Mosaic
Joni Whitworth, Future Prairie
Susan Winterbourne, Portland Peace Choir
Class of 2018
Kathleen Adam, U.S. Bank
Roya Amirsoleymani, PICA
Chris Ayzoukian, Patricia Reser Center for the Arts
Liz Bacon Brownson, Oh! Creative
Dana Barber
Kristin Blair, Instrument
Monie Bowles, Kúkátónón
Kawana Bullock, City of Portland
Lily Burnett, 1000 Friends of Oregon
Cara Cantonwine, Portland Symphonic Choir
Connie Carley, PassinArt: A Theatre Company
Carlos Chavez, Morpheus Youth Project
Jennifer Chiba, Portland Taiko
Amanda Clem, Blue Sky Gallery
Carrie Clore, Crag Law Center
Fred Cohen, Portland Baroque Orchestra
Lisa Davidson, Blue Sky Gallery
Brian Echerer, Velo Gioielli
Lani Faith, Beaverton Arts Foundation
Mallory Feagans, Quantum Spatial
Katherine FitzGibbon, Resonance Ensemble
Jerry Foster, PassinArt: A Theatre Company
Stephen Fowler, Morpheus Youth Project
Marine Graham, Nike
Suzanne Gray, Portland State University
Dot Griggs, Young Audiences
Ciji Guerin, Northwest Theatre Wrokshop
Lisa Holmes, My Voice Music
Paul Irvin, Portland Public Schools
Carla Kelley, Oregon Repertory Singers
Hsin-Cheng Kuo, Northwestern Mutual
Mark Lau, Nike
Katherine Lefever, All Classical Portland
Jan Leone, Broadway Rose Theatre Company
Beth Lorio
Kimberly Mack Ireland, Nike
Abigail McKee, Portland Baroque Orchestra
Becky Meiers, Raven Radio
Lila Miles, Portland Timbers
Laura Moya, Photolucida
Avis Newell, Portland Taiko
Krystal Ngene, Kúkátónón
Erin Osaki, The Porter Hotel
Debra Pellati, U.S. Bank
Brian Rapp, McDonald Jacobs
Linda Reid, Columbia Bank
Cheryl Richardson, Friends of Chamber Music
Kristi Riedel, Young Audiences
Emily Running, Dance Wire
Carolyn Saiget, Portland Taiko
Eleanor Sandys, Oregon Arts Commission
Ann Schneider, Portland Community College
Hannah Scott, Lyceum Agency
Shelonda Simpson, Kúkátónón
Marisol Tawadros, Nike
Al Torres, Bravo Youth Orchestra
Stephanie Trotter, Performance Works NW
Amber Whitehall, Portland Experimental Theatre Ensemble
Jon Weiner
Sharon Wynde, Heritage Bank
Jenna Yokoyama,  KBOO
Suzy Yun, Nike
Thomas Zitzwitz, Boeing
Class of 2017
Tyrene Bada, City of Beaverton
Eric Block, Metropolitan Group
Rodrigo Diaz, Portland Community College
Gillian Eubanks, Columbia Trust Company
Robert Hermanson, Retired Architect
Erin Hopkins, Sage Hospitality
Kathy Jennings, Portland Timbers/Thorns
Candace Kita, Asian Pacific American Network of Oregon (APANO)
Shayda Le, Barran Liebman LLP
Nnenna Lewis, Downtown Clean and Safe/ Portland Business Alliance
Jeffrey Martin, Portland Playhouse
Ben Mathias, Perkins & Co.
Michael Miller, Michael R. Miller, CPA
Jacob O'Brien, XPLANE
Darcy Peart, U. S. Bank
Scott Peters, Boeing Company
Steve Price
Ryan Quarberg, Boeing
Inna Schwab, KPMG
Christine Stehr, US Bank
Brian Sweeney, BPS Architecture
James Ward, A-dec, Inc
Sara Watts, Self Employed
Class of 2016
Kristin Calhoun, Regional Arts & Culture Council
Matthew Carron, Regional Arts & Culture Council
Jennifer Dale, Willamette University
Lisa Davidson
Nick Dollar, McDonald Jacobs, P.C.
Rachel Ellerbrook, KPMG LLP
Scott Erdahl, Boeing
Romanna Flores, Intel
William Fries, The Business Dept.
Rachel Gessert, Nike
Lisa Glynn, PointB Management Consulting
Kevin Gooley, Umpqua Bank
Andrea Hamberg, Oregon Health Authority
Catherine Hayes, Young Audiences of Oregon & SW Washington
Whitney Jacobson, OCP
Kali Jensen, West Coast Trust Company
Liliya Jones, Modernist Financial
Eric Kang, Hoffman, Stewart & Schmidt, P.C.
Krystal Lee, Umpqua Bank
Zia Mareck-Loftus, Portland Blues and Jazz Dance Society
Sharon Maroney, Broadway Rose Theater
Salvador Mayoral IV, Regional Arts & Culture Council
Sarah McBee, Living Room Realty
Hilary Medigovich, The Nines
Brittany Medlin, Dunn Carney Allen Higgins & Tongue, LLP
Kimberly Moreland, Portland Development Commission
David Nijhawan, Key Bank
Joseph Peacock, Oregon College of Arts & Craft
Caroline Petrich, CKP & Associates
Tyler Richardson, Portland General Electric
Nathan Rix, State of Oregon
Elizabeth Russell, Be Space: movement + expressive arts
Melany Savitt, Tonkon Torp LLP
Chad Seegmiller, US Bank
Drew Stevenson, Perkins & Company, P.C.
Tonisha Toler, Regional Arts & Culture Council
Ahmed Yusuf, Regional Arts & Culture Council
Class of 2015
Sonia Agnew, The Boeing Company
Luann Algoso, Family Forward Oregon
Jeremy Babener, Lane Powell
Catherine Barker, Barker Family Law
Emily Barrett, Elemental Technologies
Charlotte Bell, The Nines
Sarah Bimber, Stoel Rives
Jarkko Cain, Holocene
Theresa Cameron, The Boeing Company
Keren Ceballos, Portland State University
Lisa Creamer
Erin Dawson
Alexis Gabriel, City of Portland
Benna Gottfried, Northwest Film Center
Refinement Israel, TMT Development
Robin Johnson, Oregon Health Authority
Rachel Lee, Stoel Rives
Colin Love-Geiger, Tonkon Torp LLP
Kimberly Monaco
Damien Munsinger, Barran Liebman LLP
Pedro Nunez, McDonald Jacobs, P.C.
Anthony Piluso, KeyBank
Amanda Plyley, Portfolio 21
Alexis Rolloff, Cambia Health Solutions
Billie Sandberg, Portland State University
Rachel Sheffield, Evanta
Andrew Theis
Class of 2014
Kristin Asai, Markowitz Herbold PC
Haley Bjerk, Tonkon Torp LLP
Tai Calandriello, Western Energy Institute
Tessa Carter, The Standard
Kathren Cavanaugh, Kathren Cavanaugh
Cary Clarke, Young Audiences of Oregon & SW Washington
Christi Crowley
Keith Daly, Reading Results
Lynne Duddy, Portland Story Theater
June Wiyrick Flores, Ater Wynne
Shaun Garcia, Shaun Garcia
Andrew Gibson, Stoel Rives
Mark Hageman, Schwabe, Williamson & Wyatt
Lisa Harley, Courtyard Marriot Portland City Center
Emily Hill, Art Institute of Portland
Jasmine Hites, Troutman Sanders
Jessica Hoffman, Jessica Hoffman
Georgia Hussey, Modernist Financial
Andrea Jasinek, Stoel Rives
Lauren Lofano, Boly:Welch
Cate Milburn, The Boeing Company
Hannah Miller, Boly:Welch
Eric Mireiter, McDonald Jacobs, P.C.
Julianne O'Connor, Intel Capital
Lisa Poplawski
Anna Rigby, PGE Foundation
Judy Rompa, Judy Rompa
Gigi Rosenberg, Gigi Rosenberg
Rhian Rotz, Waggener Edstrom Worldwide
Drea Schmidt, Tonkon Torp LLP
Jennifer Schmidt, Mercy Corps
Andrew Schpak, Barran Liebman LLP
Britton Smith, U.S. Bank
Kristin Sterling, Stoel Rives
Mary Tachera
Prakash Vanguri, Cambia Health Solutions
Cameron Whitten, Know Your City
Class of 2013
Kate Andries, The Portland Ballet
Ryan Bledsoe, Tonkon Torp LLP
Gillian Bunker, Schwabe, Williamson & Wyatt
Jeff Burpo, Point B
Rebecca Burrell, Open Signal
Julie Carriera, The Nines
Tobin Cooley, Listen Acoustics
Terry Costello, Banner Bank
Kristine Evertz, Knowledge Universe
Brett Hamilton, Tobacco-Free Coalition of Oregon, Inc.
Jessica Harrah, Knowledge Universe
Denis Hickey, Denis Hickey
Philip Howes, Woodruff Sawyer
Lisa Hylton, State of Oregon
Jenelle Isaacson, Living Room Realty
Jan Johnson, LAIKA
Shanil Kaderali, Knowledge Universe
Susan Kane, The Commerce Bank of Oregon
Ming Lacey, Lane PR
Kathy Lavares, American Express
Whitney Lindhal, CNA Insurance
Joaquin Lopez, Latino Network
Parna Mehrbani, Lane Powell
Renee Mitchell, Renee Mitchell Speaks, LLC
Anne Parmeter, CDI Corporation
Dan Rasay, NIKE, Inc.
Sharon Rye, Sharon Rye
Marie Selby, First Republic Bank
Casey Singleton, U.S. Bank
Kesone Southasarn, Kesone Thai Lao Bistro
Jeff Stringer, LAIKA
Jill Trinchero, Lolabelle Designs
Lindsey Valencia, Wells Fargo
Jessica Walkoski
Kristina Weischadle, Waggener Edstrom Worldwide
Robert Wood, McDonald Jacobs, P.C.
Jessica Yoder, McDonald Jacobs, P.C.
Erin Zollenkopf, Susan Matlack Jones & Associates, LLC
Class of 2012
Deanna Allred, Bank of the Cascades
Vynette Arnell, Knowledge Universe
Katrina Bell, Deschutes Investment Consulting
Michael Bigelow, Waggener Edstrom Worldwide
Jeffery Bird, Lane Powell
Anthony Burrell, Anthony Burrell
Erin Conaway, KPMG
Leslie Copland, Waggener Edstrom Worldwide
Kim Cox, F.Kim Cox
Stephen Galloway, Stoel Rives
Samantha Gamboa, Samantha Gamboa
Rene Gonzalez, Eastbank Legal
Jeremy Healey, Oregon State University Foundation
Kate Heim, PDX Jazz
Nicole Holscher, The Boeing Company
Windy Hovey, Regional Arts & Culture Council
Nicholas Johnson, Willamette Week Give!Guide
Katie Kersten, Otak, Inc.
Cynthia Kirk, (syn●tax)
Blerina Kotori, Tonkon Torp LLP
Jan Loewen, Jan Loewen
Andrew Martz, Merrill Lynch
Colleen Murray, Perkins & Company, P.C.
Melinda Rogers, Knowledge Universe
Joanne Sheehy, Landover Mortgage
Annelisa D. Smith, McKean Smith Law
Jeani Winterbourne, Umpqua Bank
Class of 2011
Lisa Alan, Stoel Rives
Matt Arnzen, Zen Creative Group
Alison Bailey, The Standard
Ronald L. Bertolucci, First Independent Bank
Rhonda Bishop, Bishop French
Greta Blalock, Port of Portland
Katharine Coakley, West Coast Trust
Timothy Crippen, Black Helterline LLP
Janet Ebright, Portland General Electric
Deanna Haley, The Boeing Company
Anna Hillen, Anna Hillen
Donna Lee Holmes, Focus on Youth
Yassi Irajpanah, Royal Mini Storage
Melissa Jaffe, Law Office of Melissa Jaffe
Steve Kelly, Regional Arts & Culture Council
Stephanie Lore, Stephanie Lore
Ric Luyties, Wells Fargo
Bradley Maier, Schwabe, Williamson & Wyatt
Nora Mickelson, AKT Wealth Advisors
Judith Minton, Judith Minton
Alicia Navarrette, Alicia Navarrette
Daniel Nelson, KPMG
Kehaulani Petersen, The Heathman Hotel
Shellie Postlewait, Pollin Hotels
Megan Riede, Megan Riede
Donna Rush, First Independent Bank
Calon Russell, Hinshaw & Culbertson
Timothy Ryf, Point B
Elisabeth Shellan, Stoel Rives
Anna Sortun, Tonkon Torp LLP
Louise Strong, Knowledge Universe
Kristin Trainor, Kristin Trainor
Lonnie Tucker, Lonnie Tucker
Amanda Vincenti, Knowledge Universe
Linda Warren, Linda Warren
Dona Winnowski, Wells Fargo
Jodi Winnwalker, Earthtones Music Therapy
Class of 2010
Tina Alexander, Willamette University MBA
Elise Bartow, Elise Bartow
Alicia Bell, Miller Nash LLP
Kimberly Brecko, Eco Digital Media
Kristin Bremer, Tonkon Torp LLP
Michelle Brooks, KPMG
Tiffany Brookshier, Boly:Welch
Xylia Buros, Holst Architecture
Kristin Crain, ZGF Architects
Laura Cullen, Knowledge Universe
Lori Delius, Kaiser Permanente
Michael Etter, Ziba Design, Inc.
Jennifer Ewell, Knowledge Universe
Gabriella Ferrari, Gabriella Ferrari
Diane Forslund, Norris Beggs & Simpson
Liz Fuller, Gard Communications
Christine Gibert, Christine Gibert
Jack Graham, Jack Graham
Pat Greene, KPMG
Troy Hall, Knowledge Universe
Anna Helton, Schwabe, Williamson & Wyatt
Steve Hopkins, Thrifty Auto Supply
Michael Johnson, The Boeing Company
Daniela Kerrigan, Knowledge Universe
Jim McGinn, FEI
Kristina McNitt, KLM Consulting
Adam Mikos, Portland Children's Museum
Fabian Mills, Bank of America
Janet Nero, Janet Nero
Lisa Marie Peifer, Lisa Marie Peifer
Ron Polluconi, Wells Fargo
Suzanne Rague, Portfolios Northwest, Inc
Lia Ribacchi, Dark Horse Comics
John Rodarte, AAA Heating & Cooling
Julie Small, NIKE, Inc.
Class of 2009
Wendy Anderson, Columbia Bank
Cindy Bartholomew, McDonald Jacobs, P.C.
Sharon Birge, The Boeing Company
Brad Bleything, Umpqua Bank
Chris Breemer, Ash Creek Associates, Inc
Monica Brown, Portland Public School
Melissa Burch, Eclexion Boutique
Amy Byers, The Heathman Hotel
Lee Anne Carter, Sterling Community Management, Inc.
Michelle Chan, Knowledge Universe
Jennifer Cies, Jennifer Cies
Jay Clemens, Turtledove Clemens
Jeremy Herrig, HKP, Inc.
Gary Homsley, Grant Thornton LLP
Michelle Kelly, McDonald Jacobs, P.C.
Dave King, XPLANE
Michelle Kohlbush, Top Murphy & Co., LLP
Connie Kong, Connie Kong
Melissa Morris, The Standard
Erin Murray, Knowledge Universe
Ryan Newman, Ryan Newman
Theresa O'Donnell, Northwest Investment Counselors LLC
Kaoru Ogihara, Kaoru Ogihara
Mark Paesler, Columbia Bank
Chris Parnell, Farleigh Wada Witt
Gail Pemble, Northwest Bank
Evan Reynolds, NIKE, Inc.
Tanya Rhodes, Northwest Bank
Dan Ryerson, Oregon Food Bank
Deb Schallert, Portland General Electric
Laura Shipley, Wells Fargo
Joshua Simko, NIKE, Inc.
Jim Snell, Knowledge Universe
Kristine Stawinski, Umpqua Bank
Thomas Taylor, Wells Fargo
Allison Titus, SRG Partnership, Inc.
Jason Wolf, The Standard
Class of 2008
Genny AuYeung, Schwabe, Williamson & Wyatt
Jana Bauman, Jordan Ramis PC
Jeff Bertalotto, Columbia Bank
Marjorie Brown, HDR Architecture Inc.
Jeff Carpenter, Jeff Carpenter
Annie Duden, USI Northwest
Brian Eagleheart, Brian Eagleheart
Kathy Fry, Kathy Fry
Brooke Garcia, Bank of the Cascades
Tom Johnson, Perkins Coie, LLP
Katie Lane, Portland General Electric
Steve Lanning, Steve Lanning
Shad Luedke, The Standard
Jason Marr, The Boeing Company
Tami Matthews, Sage
Victor Morduev, KPMG
Matthew Newell, Kuni Automotive
James Nias, Cascade Microtech
Laura Niles, City of Eugene
Kristie Nockleby, Columbia Bank
Jaime Pavel, Pavelcomm
Scott Rich, Emerge Sustainability
Tina Rinaldi, University of Oregon – School of Architecture and Allied Arts
David Roethe, Bank of the West
Valerie Sasaki, Miller Nash LLP
Jeff Savage, Wells Fargo
Ava Schoen, Tonkon Torp LLP
Jason Scott, Columbia Bank
Madelyn Stasko, Umpqua Bank
Laura van Daal, The Nines
Neville Wellman, Oregon Ballet Theatre
Class of 2007
Sara Ark, Sara Ark
Jesse Beason, Northwest Health Foundation
Robert Black, Norris Beggs & Simpson
Chuck Collopy, First Republic Bank
Steve Cox, Portland General Electric
Jason Dalton, Precision Castparts Corp.
Angela DeVita, Northwest Bank
Milena Di Tomaso, ZGF Architects
Calvin Eib, The Standard
Chris Erickson, Chris Erickson
Lisa Gates, The Standard
Abigail Gilbert, The Standard
Heather Hardy, Heather Hardy
Eric Hormel, Perkins & Company, P.C.
Jim Howell, Jim Howell
Meredyth Jensen, Meredyth Jensen
Shay LaBray, Pacific Power and Pacific Power Foundation
Cristina Lamoureux, Bank of the Cascades
Brenda Lee, Pavelcomm
Jackson Lewis, Tonkon Torp LLP
Tamy Linver, NW Natural
Joseph Mattoon, Rogue Ales
Karin McKercher, Indie Vinos
Ken Mitchell-Phillips, Mitchell-Phillips Law, P.C.
Karen O'Connor, Stoel Rives
Claire Paris, Paris Group Realty LLC
Nancy Reeves, The Boeing Company
Lauren Rhoades, LRG Strategics, LLC
Rob Roels, Bank of America
P.K. Runkles-Pearson, Portland State University
Renae True, Pavelcomm
Martin Weber, Martin Weber
Class of 2006
Ingrid Carlson, Regional Arts & Culture Council
Steven Clark, Portland Tribune
Daniel Corcoran, U.S. Bank
Saskia deBoer, Stoel Rives
Anne Denecke, Anne Denecke
Jonathan Duffy, U.S. Bank
Cindy Fineran, Cindy Fineran
Carol Garner, Carol Garner
Luce Giroux, Luce Giroux
Maria Gonzalez, The Standard
Deborah Gumm, ZGF Architects
Charissa Hanson, Charissa Hanson
Emily Hascall, FEI
David Hawkins, Umpqua Bank
Gwyn Hilden, Bank of the Cascades
Mary Hull, Stoel Rives
Karen Johnson, Karen Johnson
Jeff Jones, Barran Liebman LLP
Resa Kee, TEC Equipment, Inc.
Paul Kerkar, Paul Kerkar
Jennifer Larson-Law, Rivermark Community Credit Union
Kristin Lewis, Wells Fargo
Eric Lucero, Umpqua Bank
Karen Manning, Karen Manning
Mariana Negoita, Pacific Continental Bank
Heyke Nickerson, Wells Fargo
Christi Omohundro, Christi Omohundro
Amanda Parvey, U.S. Bank
Bonnie Pavel, Pavelcomm
Holly Pettit, Hart & Wagner
Delores Ross, Delores Ross
Renée Rothauge, Markowitz Herbold PC
Alex Smith, The Sound Board
Ted Stark, USI Northwest
Florence Stephens, The Standard
Aaron Stuckey, Davis Wright Tremaine
Beverly Wells, RiverWest Acupuncture
MaryKay West, Norris Beggs & Simpson
Michael Williams, Comcast Cable Communications
Class of 2005
Joel Autry, The Standard
Matt Barry, The Grove Review
Christine Berger, Christine Berger
Grace Dusseau, Grace Dusseau
Jans Dykhouse, The Standard
Diane Ellison, The Standard
Steven Erickson, Steven Erickson
Kimberly Fuller, Urban Renaissance Group
James Hall, James Hall
Kim Howard, Kim Howard
Sam Hutchison, City of Portland
Cheryl Jackson, Silver Plume Imports
Jan Ahrens John, Regence
Elizabeth Knight, Dunn, Carney, Allen, Higgins & Tongue
Jeff LaMont, The Boeing Company
Cindy Laurila, Portland General Electric
Tina Lee, Tina Lee
Lisa Michael, The Standard
Casey Mills, Today Is The Day, LLC
Dan Monaghan, Perkins & Company, P.C.
Jennifer Peet, Jennifer Peet
Shelley Price, The Standard
Gary Randles, Cushman & Wakefield of Oregon, Inc.
Rebecca Seymour, The Standard
Nicole Smith, U.S. Trust
Dan Williams, Comcast Cable Communications
Class of 2004
Kregg Arntson, Portland General Electric
Marcia Bizon, Bizon Nursery Co.
Peter Blood, Peter Blood
David Cakarnis, Bridge City Legal
Susan de la Vergne, Susan de la Vergne
Allison Ebbott, Powell's Books
Pamela Erickson, Endeavour Capital
Ronald Fraback, The Standard
Holley Franklin, The Standard
Mark Friel, Pacific Real Estate Partners
Faith Graham, Foster Pepper Tooze LLP
Sue Hildick, Chalkboard Project
Bruce Kelly, The Standard
Tonia Lindquist, Bank of America
Steve McCallion, Steve McCallion
Brenda Meltebeke, Ater Wynne
Wei Qing, Rejuvenation Inc.
Mary Ann Robinson, U.S. Bank
Bernie Shadder, Providence Health & Services
Kathryn Shimabukuro, Kathryn Shimabukuro
Troy St. John, Fidelity National Title Company of Oregon
Kathy Stites, The Standard
Brisa Trinchero, Make Musicals, Inc.
Madeline Turnock, Madeline Turnock
Mari Watanabe, Partners in Diversity
Class of 2003
Larry Adams, The Heathman Hotel
Bethany Bacci, Stoel Rives
Kimberly Benson, U.S. Trust
Joyce Campbell, Joyce Campbell
Tim Chapman, Wells Fargo
Eileen Eakins, Jordan Ramis PC
Ann Marie Flora Lowe, Ann Marie Flora Lowe
Susan Ford, Bristow-Ford Law
Mathieu Jacobs, Mahlum Architects
Jon Kruse, Jon R. Kruse and Karen O'Connor
Lisa Lakes, The Standard
Harmon Laurin, SIGMA
Paul Palmer, Wells Fargo
Jessica Poundstone, Jessica Poundstone
Ellen Steel, The Standard
Victor Trelawny, The Standard
Class of 2002
Linda Aleskus, The Standard
Kim Bickford, Western Payments Alliance
Diana Burke, Medical Teams International
Linda Caradine, Linda Caradine
Catherine Coleman, SmartForest Ventures
Patrick Criteser, Coffee Bean International
Jodi Delahunt Hubbell, The Commerce Bank of Oregon
Justin Delaney, The Standard
Neal Hueske, Neal Hueske
Donna Huntsman, Umpqua Bank
Joan Levers, Joan Levers
Brian Markovitz, Brian Markovitz
Paul Migchelbrink, Farleigh Wada Witt
Carole Morse, Carole Morse
Barbara Steinfeld, Barbara Steinfeld
Mark Trinchero, Davis Wright Tremaine
Rex Wardlaw, U.S. Trust
Darcel Warren, Timber Press, Inc
Peter Wendel, The Whitefox Group LLC