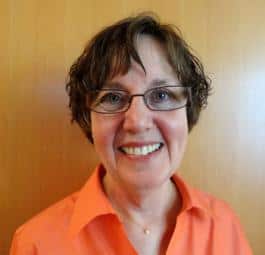 PORTLAND, ORE — The Regional Arts & Culture Council has promoted Marna Stalcup to Director of Arts Education, a new position that is funded in part by the City of Portland's Arts Education & Access Fund. For the last seven years, Marna has served as the program manager for The Right Brain Initiative, RACC's public-private partnership for arts education.
Under Stalcup's leadership, The Right Brain Initiative has grown from an idea to a nationally recognized model for helping K-8 classroom teachers integrate the arts throughout their daily teaching practice, developing a culture of creativity and innovation in our public schools. Today, Right Brain serves 59 schools in seven districts throughout Clackamas, Multnomah and Washington Counties.
The Director of Arts Education position includes new responsibilities as set forth in the Arts Education and Access Income Tax (the "arts tax") city code, chapter 5.73.090, which requires RACC to:
Ensure that highly qualified persons will coordinate and work with the school districts in the provision of high quality arts and/or music education;
Provide quality oversight to the programs of the school districts;
Coordinate between school districts and arts organizations to ensure high quality arts education for Portland students;
Limit these arts education oversight and coordination costs to a maximum of 3 percent of net revenues from the tax.
Stalcup will also continue to oversee The Right Brain Initiative, with support from a new Program Manager. That position is now open; visit http://bit.ly/rbimanager for more information, including a job description.
Stalcup has more than 35 years of experience in arts education. Prior to launching The Right Brain Initiative, she was the managing director of Caldera, a local non-profit arts organization that supports Portland and Central Oregon students with year-round services in their schools. She has also served as the events manager and performing arts magnet program coordinator at Jefferson High School in Portland, and as a founding faculty member of the Vancouver School of Arts and Academics, a grade 6-12 public school where the arts connect with academic subjects in an interdisciplinary setting.
Next week, September 7-13, is National Arts in Education Week. On September 9 RACC will deliver new research findings that demonstrate a meaningful and quantifiable link between The Right Brain Initiative and student learning. For more information visit racc.org.