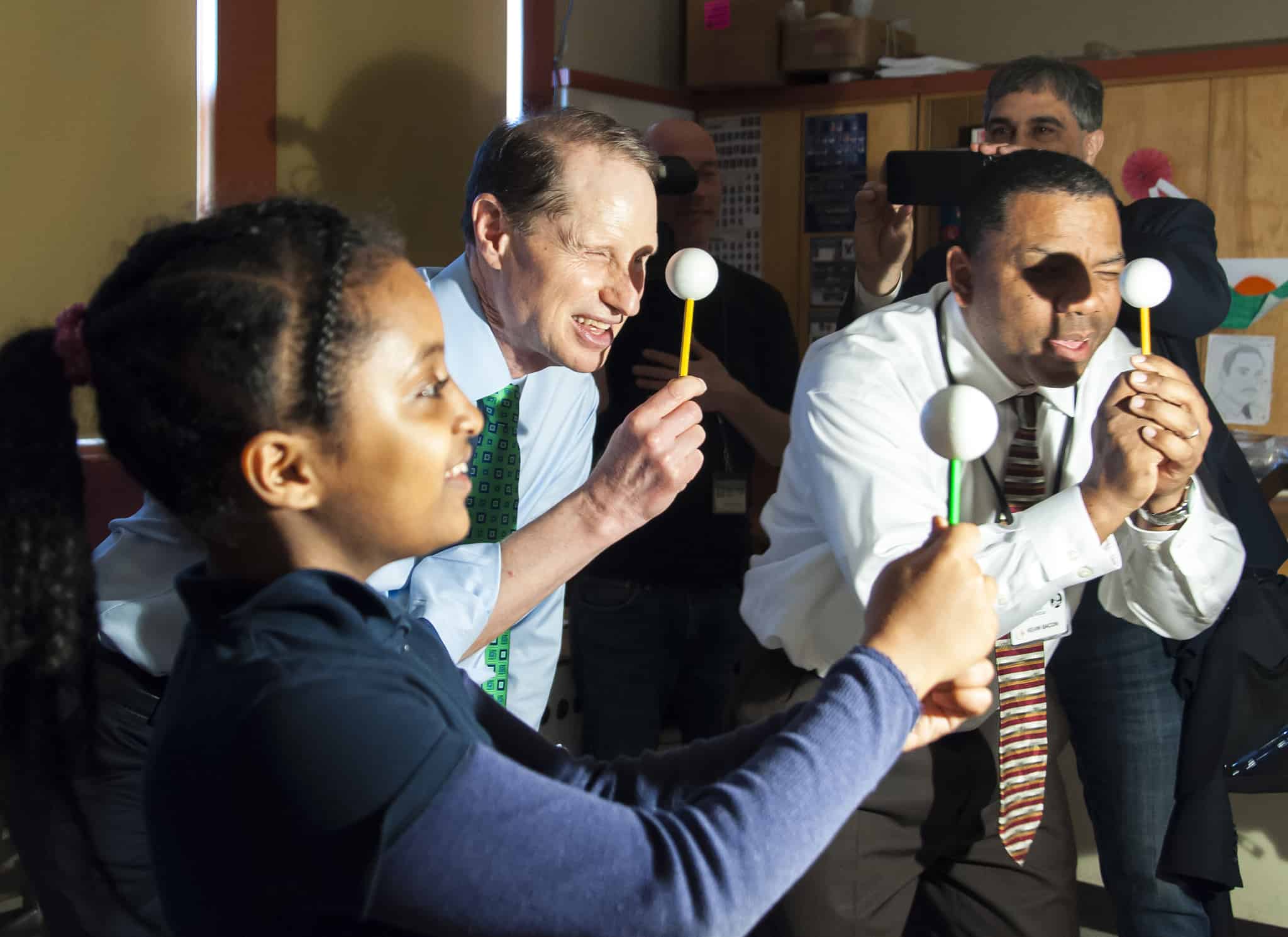 PORTLAND, ORE —The Regional Arts & Culture Council (RACC) joins colleagues across the country to celebrate National Arts in Education Week, September 11-17, 2016. Throughout the week, RACC and The Right Brain Initiative will share stories on social media about how arts education has impacted our community, including perspectives from staff, as well as the students and educators we serve. To read these stories, follow: RACC Facebook, RACC Twitter, Right Brain Facebook, Right Brain Twitter, Right Brain Instagram.
As part of the celebration, The Right Brain Initiative has released its 2016 Progress Report detailing its unique arts education program and services in the 2015-16 school year.
In its seventh year, Right Brain served 25,641 K-8 students in the tri-county area, 51% of whom qualify for the free and reduced lunch program. Through hands-on workshops and coaching, Right Brain helped over 1,932 educators weave the arts into their daily teaching practice. Right Brain provided over 1,485 classroom teacher and artist collaborations, providing students with the opportunity to learn the arts as well as learn through the arts.
Right Brain also continues to receive local and national attention. In October of 2015, Right Brain was awarded the Game-Changing Project award at Portland Monthly's prestigious Light a Fire Awards, recognizing some of the most dynamic nonprofits in the city. In January of 2016, Chairman of the National Endowment for the Arts Jane Chu and Oregon Congresswoman Suzanne Bonamici visited Right Brain programming in action in the Hillsboro School District. Read more by downloading the full report: 2016 Progress Report.
Now in its eighth year, Right Brain is growing to serve 27,500 K-8 students in 67 schools in seven school districts: Corbett, Gresham-Barlow, Hillsboro, North Clackamas, Oregon Trail, Portland Public, and the newest addition, Reynolds. This fall, Right Brain is adding six partner schools between Hillsboro and Boring, including Alder Elementary, Corbett Grade, Kelso Elementary, King K-8, Poynter Middle, and Troutdale Elementary.
###
The Right Brain Initiative is a sustainable partnership of public schools, local government, foundations, businesses and the cultural community working to transform learning through the arts for all K-8 students in the Portland metro area. Now in its eighth year, Right Brain serves 63 schools and approximately 25,000 students from urban, suburban and rural communities in the Portland area. In fall of 2014, Right Brain released data connecting the program to an above-average increase in student test scores, with greatest results for English Language Learners. Right Brain is an initiative of the Regional Arts & Culture Council. Young Audiences of Oregon & SW Washington serves as Implementation Partner. Read more online at TheRightBrainInitiative.org.
The Regional Arts & Culture Council (RACC) provides grants for artists, nonprofit organizations and schools in Clackamas, Multnomah and Washington Counties; manages an internationally acclaimed public art program; raises money and awareness for the arts through Work for Art; convenes forums, networking events and other community gatherings; provides workshops and other forms of technical assistance for artists; and oversees a program to integrate arts and culture into the standard curriculum in public schools through The Right Brain Initiative. RACC values a diversity of artistic and cultural experiences and is working to build a community in which everyone can participate in culture, creativity and the arts. For more information visit racc.org.