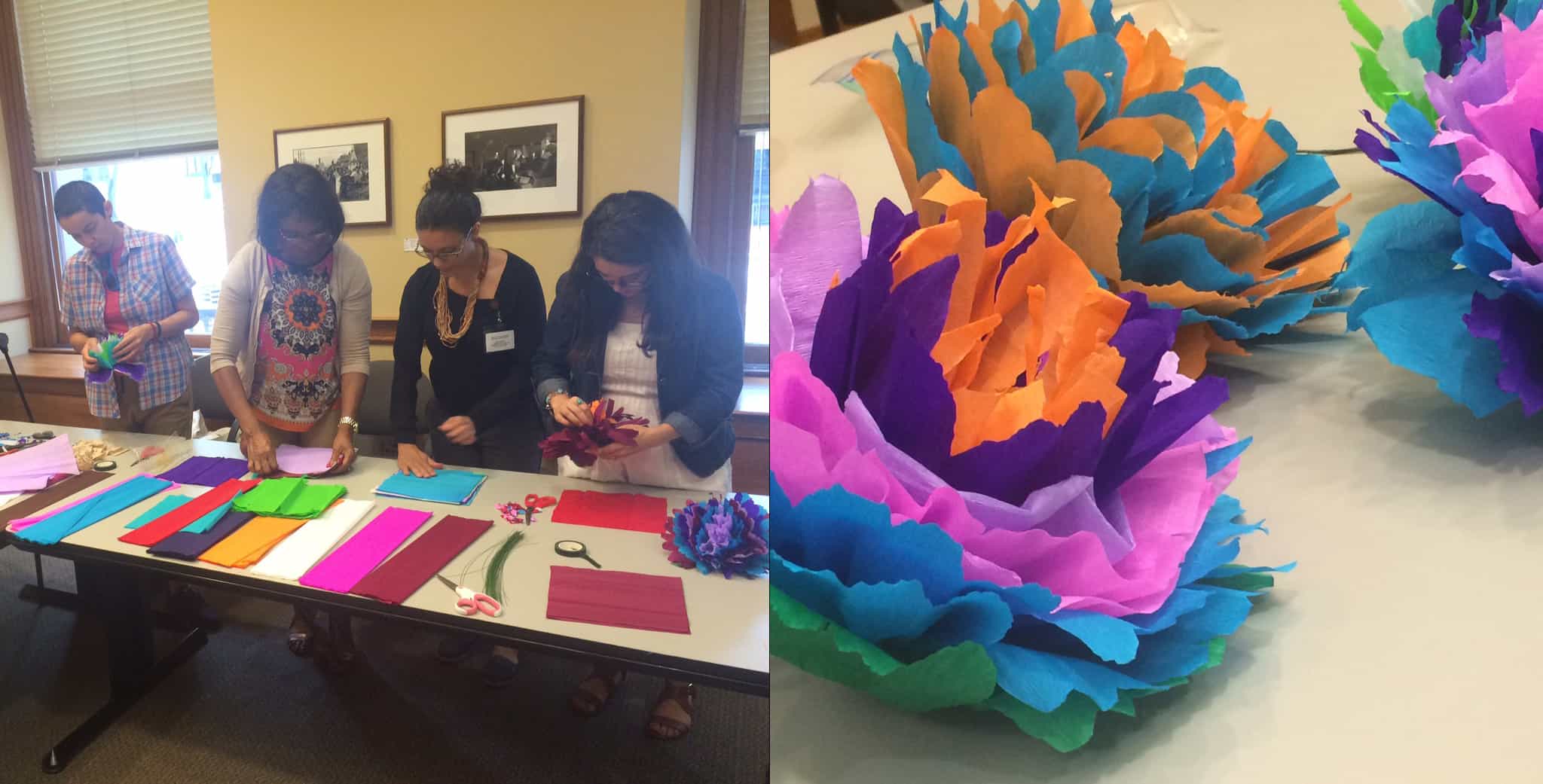 In honor of Hispanic Heritage Month, Unidos Latinos Americanos (ULA) will present a Día de los Muertos installation in the exhibition space adjacent to the Portland Building lobby starting October 19th.
Día De Los Muertos is a national holiday in Mexico and is now celebrated widely throughout Latin America, the U.S., and beyond. In keeping with the holiday's tradition of remembering and celebrating the lives of loved ones who have passed on, ULA will build their Día De Los Muertos ofrenda (altar) in the center of the space and surround it with a  cascade of vibrant handmade paper flowers. The ofrenda will also include photos, objects, and food & drink favored by loved ones. Visitors will be invited to participate in the celebration by submitting images of their loved ones to be added to the display.
Unidos Latinos Americanos is an affinity group of City employees committed to developing a Latino professional network, to promoting professional advancement, and to strengthening community inclusiveness though public outreach. The exhibition opens on October 19th and runs through mid-day of November 4th.
The Portland Building is located at 1120 SW 5th Avenue in downtown Portland. The exhibition is free and open to the public from 8 am to 5 pm, Monday – Friday. For more information on the Portland Building Installation Space, including images, proposals, and statements for all projects dating back to 1994, visit http://racc.org/installationspace