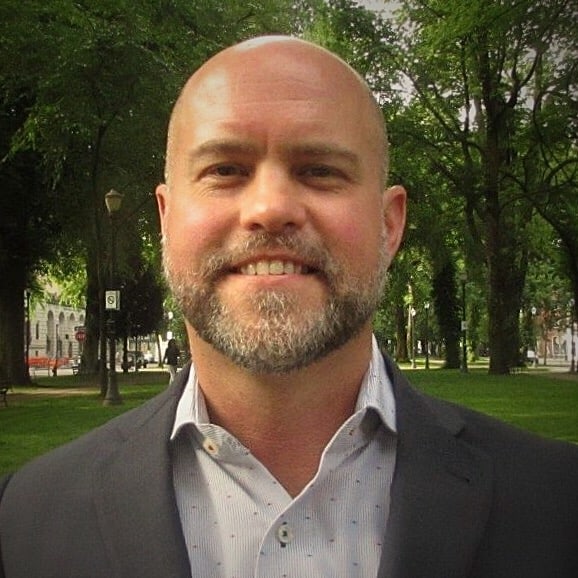 PORTLAND, ORE – The Regional Arts & Culture Council (RACC) has announced that Jeff Hawthorne will fill the position of Executive Director on an interim basis, effective July 1 until the new Executive Director is hired. RACC's current Executive Director, Eloise Damrosch, retires on June 30.
"We are very pleased to announce the appointment of Jeff as the Interim Executive of RACC," said Mike Golub, chair of the RACC board. "Jeff is extremely talented, experienced and respected in the arts community and is the perfect person to steward RACC during our transition."
As a 15 year veteran of the organization and RACC's director of community engagement, Hawthorne is responsible for securing a large majority of the organization's public and private revenue each year. He supervises RACC's advocacy efforts, research activities, communications strategies and fundraising campaigns. Among his accomplishments at RACC, Jeff designed and implemented the state's first United Arts Fund campaign (Work for Art), and secured funding for RACC to launch a new arts integration program in classrooms in 2007 (The Right Brain Initiative). He co-authored the region's 2009 cultural action plan, Act for Art, which laid the groundwork for the city's arts tax. In 2015 Jeff received the Michael Newton Award from Americans for the Arts, recognizing his innovative work in developing private sector partnerships and funding for the arts.
Hawthorne is expected to serve in this role for at least three months; he is not a candidate for the position permanently. The search for the new Executive Director is being managed by the RACC-appointed search committee. A formal posting of the position is expected in June. For regular updates, visit www.racc.org/executive-director-search-update. The search committee can be reached anytime by emailing EDSearch@racc.org.

###
The Regional Arts & Culture Council (RACC) provides grants for artists, nonprofit organizations and schools in Clackamas, Multnomah and Washington Counties; manages an internationally acclaimed public art program; raises money and awareness for the arts through Work for Art; convenes forums, networking events and other community gatherings; provides workshops and other forms of technical assistance for artists; and oversees a program to integrate arts and culture into the standard curriculum in public schools through The Right Brain Initiative. RACC values a diversity of artistic and cultural experiences and is working to build a community in which everyone can participate in culture, creativity and the arts. For more information visit racc.org.