Four new members were approved to the Regional Arts & Culture Council Board of Directors and Nathan Rix became RACC's new board chair on June 29, 2021. Rix succeeds Parker Lee who will serve as Chair Emeritus until June 30, 2022.
The Board also approved a new slate of officers to steward the organization including Vice-Chair Leslie Heilbrunn, and Treasurer David Wynde. Frances Portillo continues serving as Secretary.
Departing board members include past Chair Linda McGeady, Angela Hult, Alejandro Queral, and Raymond Cheung.
Full board and staff profiles are available online at racc.org/about/staff-board.
Debby Garman
Debby Garman has years of proven success leading and growing nonprofit organizations and creating successful marketing strategies for businesses and nonprofit organizations. Now retired and keeping busy as a volunteer, Debby enjoyed a diverse career in bookselling, publishing, and nonprofit leadership. Her career includes multiple previous and current board and officer positions, as well as serving as Executive Director for Portland Revels, the Pacific Northwest Booksellers Association, Classic Greek Theatre of Oregon, and the Siletz Bay Music Festival. She is past Chair of the Hillsboro Arts and Culture Council and has done grant writing for Seeding Justice (previously MRG Foundation) and Portland Festival Symphony.
Gender Pronouns: She/Her/Hers
Swan Paik
Swan Paik is Nike's Vice President of Women's Innovation, driving Nike's new products and experiences designed to empower women to realize their human potential through sport. Prior to this role, Swan led Nike's Universal Ease initiative to serve athletes of all abilities with inclusive and universally designed FlyEase Innovations. She served on the Zappos Adaptive Advisory Council from 2018-2019 and is currently a Board Director for The Challenged Athletes Foundation.
During her 19-year tenure with Nike, Swan has held a variety of positions. She started in Nike's Global Strategic Planning group working with Nike's C-Suite of executives in setting the company's long-term growth objectives and strategy.  She then headed up Strategic Planning for Asia Pacific, working with 11 country teams to bring Nike's mission to life for the over 1 billion youth in that region.  She then went on to become the GM for Women's Training in Asia Pacific, combining her passion for the region with her love of empowering girls and women to play sport.  And before her current position, she led the "Girl Effect"  social innovation portfolio for the Nike Foundation. The programs Swan and her team designed and funded impacted over 5 million girls and their families throughout the world and fueled a global movement to unleash the full potential of all girls living in poverty.
Before joining Nike, Swan worked at the National Football League, NBC Television, and Miramax Films.  She holds a BS in Economics from the Wharton School at the University of Pennsylvania, and an MBA from Columbia University.
Gender Pronouns: She/Her/Hers
Elizabeth Stock
Elizabeth is a committed nonprofit leader serving as Executive Director of PDXWIT (PDX Women in Tech). Her work is centered on disrupting problematic systems in the technology industry to shape an equitable future for humanity. Through advocacy, mentorship, and scholarships, PDXWIT is advancing the careers of BIPOC, women, non-binary folks, and those traditionally underrepresented in tech.
Prior to her work at PDXWIT, Elizabeth produced and managed several large-scale art installations with Diversa Edu, a company that uses digital and physical art to tell stories of individuals and communities often left out of history books. Elizabeth also worked for nearly a decade in child welfare at Boys & Girls Aid across many departments including direct service, advancement, and community outreach. She continues to have a strong passion for supporting children in the foster care system, a population too often overlooked.
She has a Bachelor's degree in Sociology from the University of Oregon and a Master's degree in Conflict Resolution from Portland State University. She is passionate about Restorative Justice and applies restorative principles to all of her work. She lives in Portland, Oregon, and is a mom to two young boys.
Gender Pronouns: She/Her/Hers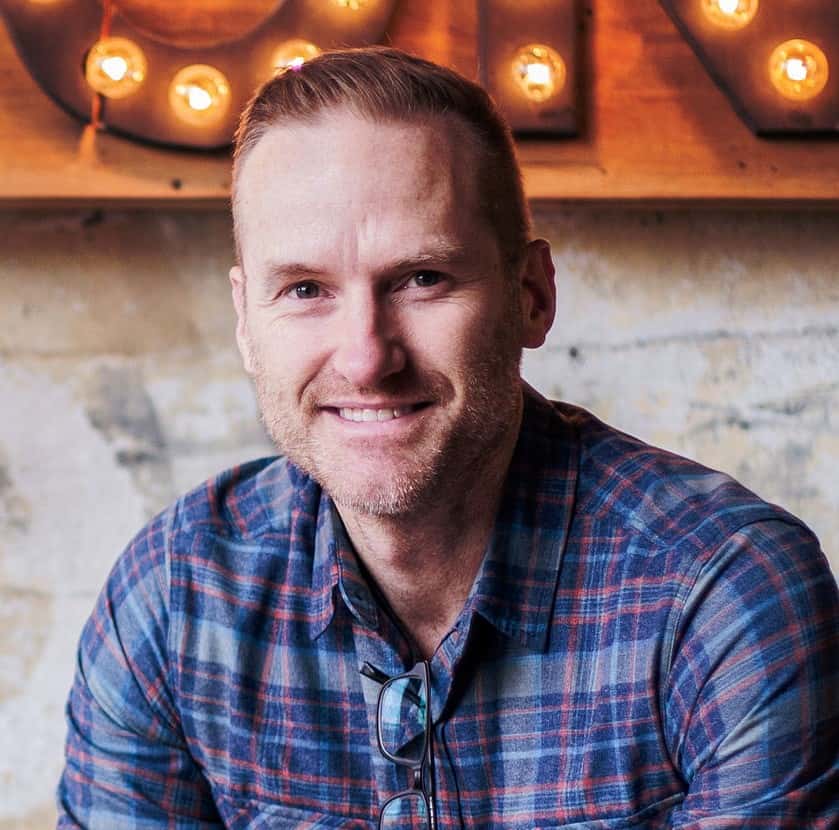 Matt Watson
Creative Director and founder of Watson Creative, Matt Watson's portfolio features some of the world's top-tier firms, organizations, athletic teams, and cultural icons. He got started as a designer at Lippincott, an NYC-based global leader in brand design before moving back to Oregon and a 10-year run at Nike. Today, Matt enjoys running his own studio and participating as an active advisory board member for the School of Design at alma mater Oregon State University. He also teaches business and design courses at local Portland-area colleges and guest lectures at universities around the country.
A husband and father of a growing family, Matt can be found cheering and/or yelling at the Oregon State Beavers, hiking Northwest trails, restoring his 1923 home, or improving upon his well-established sneaker collection. Ask him about his favorite (for the moment).
Gender Pronouns: He/Him/His