On March 1, 2018, RACC gathered art & culture makers and shakers from the Portland Metro Region to honor the most innovative, creative, and productive. The honorees are listed below, but first, let's say thank you to some of the regions biggest supporters.
Longtime Business Supporters of Arts & Culture
KeyBank
Morel Ink
NW Natural
Portland General Electric
The Standard
Umpqua Bank
U.S. Bank
Wells Fargo
ZGF Architects
We want to thank the following for representing their companies in this morning's video:
Kregg Arntson
Executive Director of the PGE Foundation at Portland General Electric
Eve Callahan
Executive Vice President Corporate Communications at Umpqua Bank
Bill Dickey
Semi-Retired/Sales at Morel Ink
Stacey M.L. Dodson
Market President, Portland & SW Washington at US Bank
Katherine Durham
Vice President of Individual Disability Insurance and Corporate Marketing & Communications at The Standard
Nolan Lienhart
Director of Planning & Urban Design at ZGF Architects
Mary Moerlins
Community Affairs & Environmental Programs Manager at NW Natural
Andrew Tweedie
Vice President & Community Affairs Officer at Wells Fargo
Michelle Weisenbach
Market President, Oregon & SW Washington at KeyBank
We want to give special thanks to Kregg Arntson of PGE for chairing Work for Art's 2016-17 Campaign.

TOP WORK FOR ART 2016-17 CAMPAIGNS
Portland General Electric
The Standard
NW Natural
Burgerville
State of Oregon
ZGF Architects
Oregon Health & Science University
KeyBank
City of Portland
Stoel Rives
Hampton Lumber
Umpqua Bank
Kaiser Permanente
Perkins & Co
Multnomah County
---
Juice's 2018 Honorees
Using the Power of Space & Place
Valerie Otani, City of Hillsboro
New Expressive Works and WYSE Real Estate Advisors
---
Out of the Ordinary
Kevin Cavenaugh, Guerrilla Development Co.
YWCA of Greater Portland, Imago Theatre and Fred Meyer
---
Changing the Conversation & Elevating Voices
August Wilson Red Door Project and the Portland Police
Thank you Sponsors!
Arts Hero

---
Arts Champions

---
Arts Lovers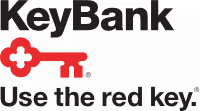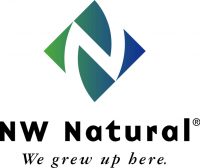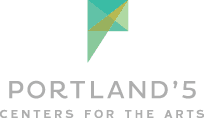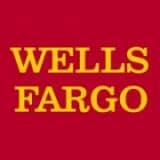 ---
Table Sponsors
Beaverton Arts Foundation
The Boeing Company
Columbia Bank and Columbia Trust Company
First Republic Bank
Lane Powell PC
The James F. and Marion L. Miller Foundation
Bill Dickey / Morel Ink
Norris, Beggs & Simpson Companies
Opsis Architecture
PNCA
Portland Taiko
Portland Timbers
WYSE Real Estate Advisors
YWCA of Greater Portland/Fred Meyer
ZGF Architects
Original Artwork for the Juice 2018 Award by Mehran Heard
Mehran Heard
Mehran Heard, aka "Eatcho", is a freelance creative
living and working in Portland. Along with showing in
gallery exhibitions and mural projects, Mehran is a
freelance illustrator and has collaborated with
companies such as Nike, Gerber Knives, Mutt
Industries and Wieden + Kennedy. He loves sharing
his creativity with the world.