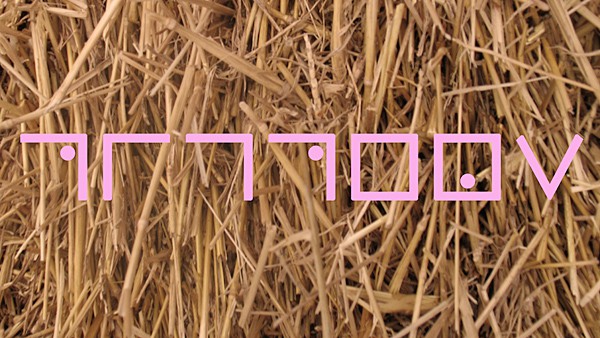 PORTLAND, ORE – Artists Lou Watson and Michele McCall Wallace are taking over the Portland Building Installation Space with an exhibition called In Celebration of Pigpens; The "Sties" the Limit? The installation is in response to the oft reprinted quote by Portland Building architect Michael Graves. When Graves was asked recently what changes he'd like to see implemented at the Portland Building his suggestion, alongside adding clear glass and retail units, was "clean out the lobby, make it a great deal smarter than it is now. It's a pigpen in there now."
Watson and McCall Wallace are making a literal (and absurd) response to this with an "all things pigpen" themed show. Apart from the obvious perennially scruffy Peanuts character, and the slightly less ubiquitous, but still scruffy musician "Pigpen" (a.k.a. Ron McKernan) of The Grateful Dead, there will be pigpens only a few will have heard of, but the artists promise that, by thinking outside the sty, our knowledge of pigpens will be pleasantly increased. There will even be a comfy straw bale to sit on whilst contemplating the show.
About the Artists: Lou Watson is currently completing her BFA at the Pacific Northwest College of Art (where she is the three time recipient of the Intermedia Merit Scholarship and Interdisciplinary Artist Merit Awards). Last year Watson was a fellow with the Oregon Heritage Society producing the artist-as-researcher project; Roadside Attraction: Situational Aesthetics and Place-Identity of NE Sandy Boulevard (57th to 82nd), Portland, Oregon, and her film of NE Sandy Boulevard, commute, won the "John Cage Award for Synesthesia" at the 41st NW Filmmakers Festival. Watson's work is about transposing the everyday environment by bringing attention to simple moments and prosaic functions. Previous to returning to school she was raising 3 children, working as registrar at a clown college in California, and playing in a band with fellow artist Michele McCall Wallace. 
Michele McCall Wallace is both an artist and educator. She has a BFA in Painting and Sculpture from The Academy of Art College in San Francisco and a MA in Sculpture from Humboldt State University. Currently she teaches at Humboldt State University and manages the Reese Bullen Gallery and the Goudi'ni Native American Art Gallery. Motivated by memory of personal experience; how it is formed, catalogued, and subconsciously acts upon our conscious choices, McCall Wallace's current work is primarily in mixed media sculpture, installation, and conceptual play. She uses traditional art media combined and manipulated with chosen non-traditional objects, words, and textures in the finished piece to evoke thought. McCall Wallace is also the mayor of Blue Lake, California.
Viewing Hours & Location: The Portland Building is located at 1120 SW 5th Avenue in downtown Portland and is open 8 am to 5 pm, Monday – Friday.  In Celebration of Pigpens; The "Sties" the Limit? opens March 30th and runs through April 24th, 2015.
For more information on the Portland Building Installation Space, including images, proposals, and statements for all projects dating back to 1994, go to www.racc.org/installationspace.
Kicking off the 21st Season at the Installation Space:  As the Regional Arts & Culture Council enters its 21stseason of presenting installations at the Portland Building we are pleased to announce a line-up of seven new intriguing installations to follow In Celebration of Pigpens. Over the next twelve months artists representing a wide range of approaches to art making will be featured in month-long installments. Since 1994 RACC has presented some of Portland's best conceptual, interactive and experimental media installations at the Portland Building. An independent selection panel of artists, curators, and City employee representatives reviews proposal submissions each fall with an eye towards selecting projects that are site-specific, challenging, topical and diverse.  A calendar and a synopsis of projects scheduled for the new season follows:
Portland Building Installation Space — New season schedule and project descriptions:
Lou Watson & Michele McCall Wallace  March 30 – April 24, 2015
In Celebration of Pigpens; The "Sties" the Limit? – See description above.
Brittany Powell   May 4 – May, 29, 2015
I'll Paint your Cell Phone Photo – While on vacation Brittany Powell lost her camera; jokingly her husband said, "You should just paint all our photos." So she did—80 of them. For the Portland Building Powell will push this idea further and offer to paint photos from the cell your pharmacies phones of passers-by. A small table-sized studio will be set up in the space and "studio hours" will be held each afternoon when visitors can request their painting.
Alanna Risse (PNCA-MFA program)  June 8 – July 10, 2015
Untitled (Fantastic Voyage) – Inspired by the 1966 movie Fantastic Voyage in which miniaturized scientists enter a human body on a medical rescue mission, Alanna Risse has created an installation that invites viewers to make believe they are inside a human heart. While still remaining anatomically correct, the overall form and use of everyday materials like cardboard, rivets, and curtains allows the work to function like a kid's fort. While the installation is playful and invites young and old viewers alike to enter and investigate, it also offers a deeper level of engagement that asks us to examine our perceptions of body, mortality, and fragility.
Joshua Pew & Molly Eno (OCAC-BFA program)  July 20 – August 14, 2015
Bored with Power – Joshua Pew and Molly Eno believe that the construct of human organization is built upon a rather evolved sense of importance and power. As a wry comment on such, they propose to create a single large sculpture that engages the exhibition space—a handmade, life sized, stuffed gorilla sitting on an ornate guided throne. The title of the piece relates to the feeling the pair have towards governments, corporations, and the general state of the Western world.
Andy Behrle  August 24 – September 18, 2015
from there to here – Andy Behrle employs video to capture light and texture from nature, most often from bodies of water. For this installation he will draw on the history and geography of the complex system that delivers water from Bull Run Lake to Portland. Color, texture, and movement of light on the surface of the lake will serve as source material for a set of dual, overlapping projections aimed at the main wall of the space. As the projections filter through scrims Behrle has hung in the space, air currents will flutter the fabric and add shimmer to the images on the wall. Behrle's goal is to poetically illustrate how our constructed infrastructure is inherently interconnected with, and dependent on, the natural world.
Deanna Pindell  September 28 – October 23, 2015
Apothecary for the Anthropocene – To help illustrate and explore where we stand as a species—in, or out of harmony with the environment that sustains us—this allegorical apothecary presents the viewer with a set of riddles held within 108 mason jars. The jars contain the relics of some of the small decisions our society has decided to make, a jar full of GMO corn seeds, a tiny bird skull, coupons from Walmart. As it provides additional background for each of the enigmatic specimens, the installation also offers us clues that lead towards possible answers.
Travis Neel & Erin Charpentier  January 11 – February 5, 2016
Accounting for Public Interest – An installation centered on a playful poll that examines the relationship between Portland residents and their ideal city. The project engages visitors in a game of critical thinking as it guides participants through a series of questions which compare and contrast Portland of the past, the present, and the future. Voting booths and ballot boxes populate the installation during off-hours, the artists "perform" as pollsters and conduct surveys in person during on-hours. Through the process of voting, participants will be prompted to reexamine their impression of the city they live in and consider the city they'd like to see in the future. At the end of the installation the poll results will be compiled and printed on the wall of the space.
Tyler Corbett and Erinn Kathryn  February 16 – March 11, 2016
Ephemeral Portland – Picture a large scale map-based installation (with the Portland Building as the focal point) made entirely from tiny scraps of inorganic matter collected from the sidewalks of Portland. In advance of the installation the artists will systematically scour local sidewalks to gather this material. The brightly colored plastic detritus they collect, meticulously cataloged with regard to exactly where it was picked up, will then be assembled into a massive composite map with the "trash" pieces used to form a network of meandering trails that cover the walls. The location the trash populates on the map will match the actual location that material was found on the street. The project is designed to heighten our innate desire to explore our surroundings and to unveil the universe of overlooked content, clues, and souvenirs the pathways beneath our feet contain.