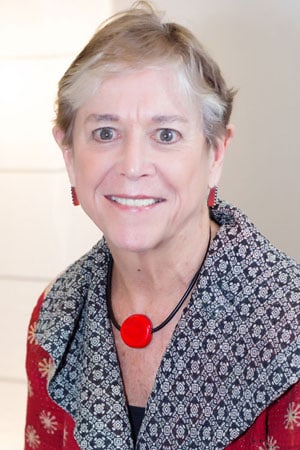 I spoke with a colleague the other day who works at the National Endowment for the Arts where people are soldiering on every day not knowing whether or not they have a future there. I am reminded of how lucky we are here in the Portland region that support for RACC,  and all the artists, arts organizations and arts lovers who count on us, is strong and committed. We would, of course, love for it to be greater, but we rarely worry about its very existence.
Every Spring we report to Portland's City Council on how we invested general fund dollars during the past year and the impact of allocations to the field. We open our presentation with a surprise performance designed to start on a high note and then we move on to tell our stories. We ask individuals – artists, arts leaders, arts advocates – to testify and share their own accounts of how a RACC grant affected their lives and/or careers. We hear from teachers or students who have benefitted from having art and music teachers back in their schools – thank you voters for the Arts Tax! We celebrate new dollars raised through Work for Art, new public art commissions for our public spaces, new applicants for Arts Equity, Project and Professional Development Grants, informative technical assistance workshops for artists, and new schools added to the Right Brain Initiative.
We also shine a light on some of the results of our Equity and Inclusion work, our deeply held commitment to making RACC reflect the communities we serve and to ensure RACC opportunities are readily available to as many people as we can.
Every year we try to pack the house with people eager to thank City Council for support and to make the case in person that Portland REALLY cares about our arts and culture communities. They are at the heart of who we are as a city and region.
Please join us Thursday May 4th at 2 p.m. at Portland City Hall, 1221 SW 4th, Council Chambers 2nd floor. And bring your friends!
Thank you.