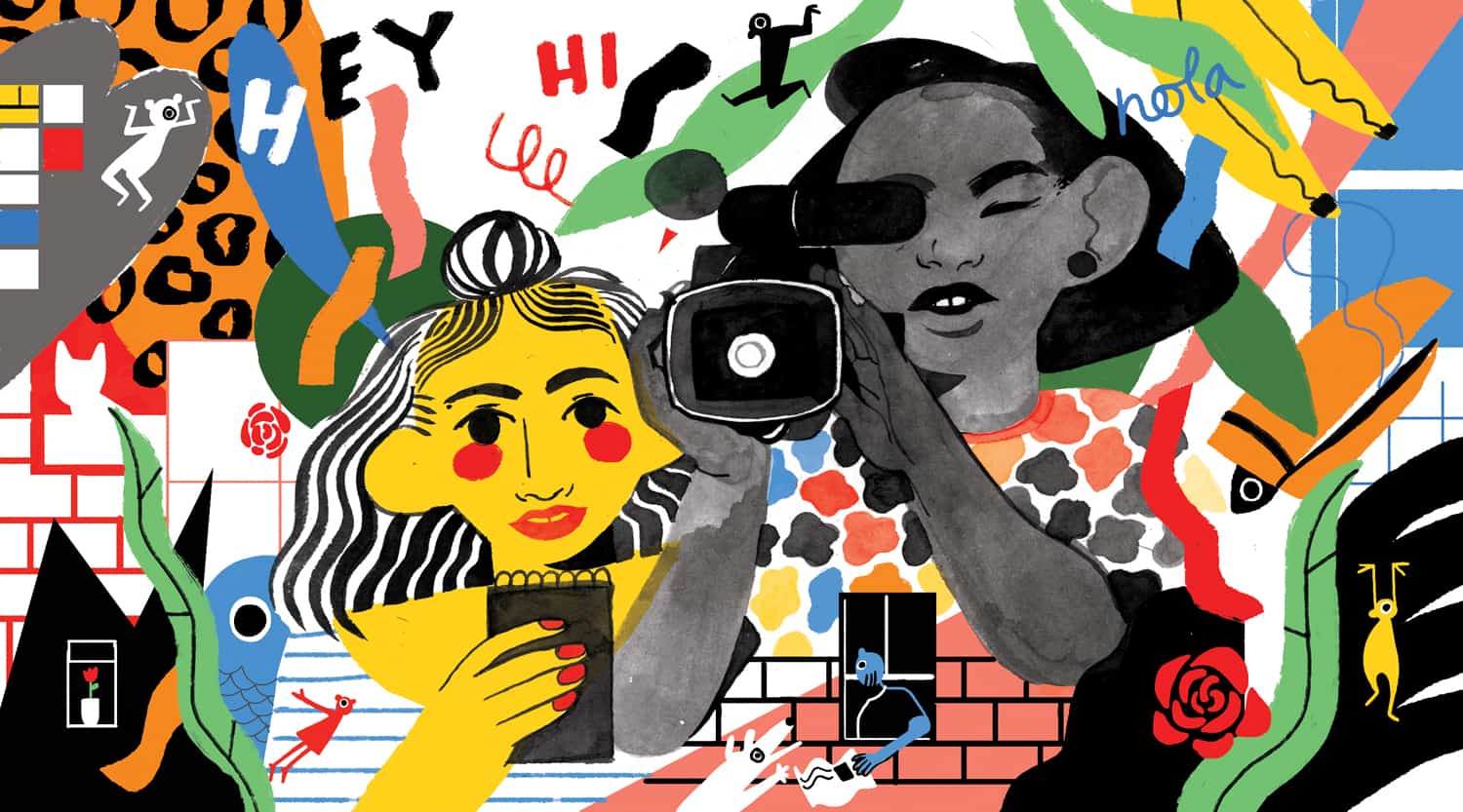 Local artists will paint temporary murals at Open Signal over the next year
PORTLAND, ORE – Fresh Paint, a temporary mural wall project, begins in mid-May as part of a new professional development initiative of RACC's Public Art Murals programming. Three artists have been selected to paint a temporary mural on an area of the exterior west-wall of Open Signal facing the highly-visible Martin Luther King Jr Blvd. Each mural will be up for a period of four months and then painted over in preparation for the next mural.
The pilot program for Fresh Paint is a partnership between RACC's Public Art Murals program and Open Signal, a community-driven media arts center. Artist participation required living in the Portland metropolitan area, having a consistent studio or mural practice, and not having received any public art commission through RACC nor having created an exterior mural in the City of Portland. The selected artists will receive a stipend for their participation and are offered the opportunity to engage with the myriad of resources at Open Signal.
Public Art Manager Peggy Kendellen elaborates: "This program offers emerging artists the opportunity to work in the public realm—and, in many cases, on a larger scale —with the support of both RACC and Open Signal. The partnership provides artists additional resources that they would not typically have access to as they explore working in the public sector and incorporating new approaches and skills in their artistic practice and experience."
Open Signal is a 13,000-square foot media arts center that provides the public with easy access to media tools, training, broadcast and opportunities for experimentation. According to Open Signal Executive Director Justen Harn, "We have been working hard this year to reimagine our physical space and connect with the community in new ways through that space. We are thrilled to work with RACC to explore new forms of public engagement."
Illustrator Molly Mendoza will be the first artist to paint. Her mural is a nod to Open Signal's youth programs with a vibrant image of Portland youth engaging with the community through broadcasting and video media. It will be painted in mid-late May and remain up through September. The second artist will be Alex Chiu painting in the early October. The third artist will be featured in early 2018.
###
About Fresh Paint
Fresh Paint is a temporary mural wall project that furthers mural painting skills and promotes digital media engagement. From May 2017 – May 2018, selected artists are able to showcase their work on an area of the west wall of Open Signal. The program is a partnership between Open Signal and RACC.
About Open Signal, Portland Community Media Center
Open Signal is a media arts center making media production possible for anyone and everyone in Portland, Oregon. Launched in 2017, the center builds upon the 35-year legacy of Portland Community Media to create a resource totally unique in the Pacific Northwest. Open Signal offers media workshops, an equipment library, artist residencies and programs five cable channels with locally produced content. Open Signal delivers media programming with a commitment to creativity, technology and social change. Learn more at opensignalpdx.org.
About RACC
The Regional Arts & Culture Council (RACC) was established in 1995 and is funded by public and private partners to serve artists, arts organizations, schools and residents throughout Clackamas, Multnomah, and Washington counties. RACC provides grants for artists, nonprofit organizations and schools; manages an internationally acclaimed public art program; raises money and awareness for the arts through workplace giving and other programs; convenes forums, networking events and other community gatherings; provides workshops and other forms of technical assistance for artists; and integrates the arts into K-8 curriculum through The Right Brain Initiative. Online at racc.org.