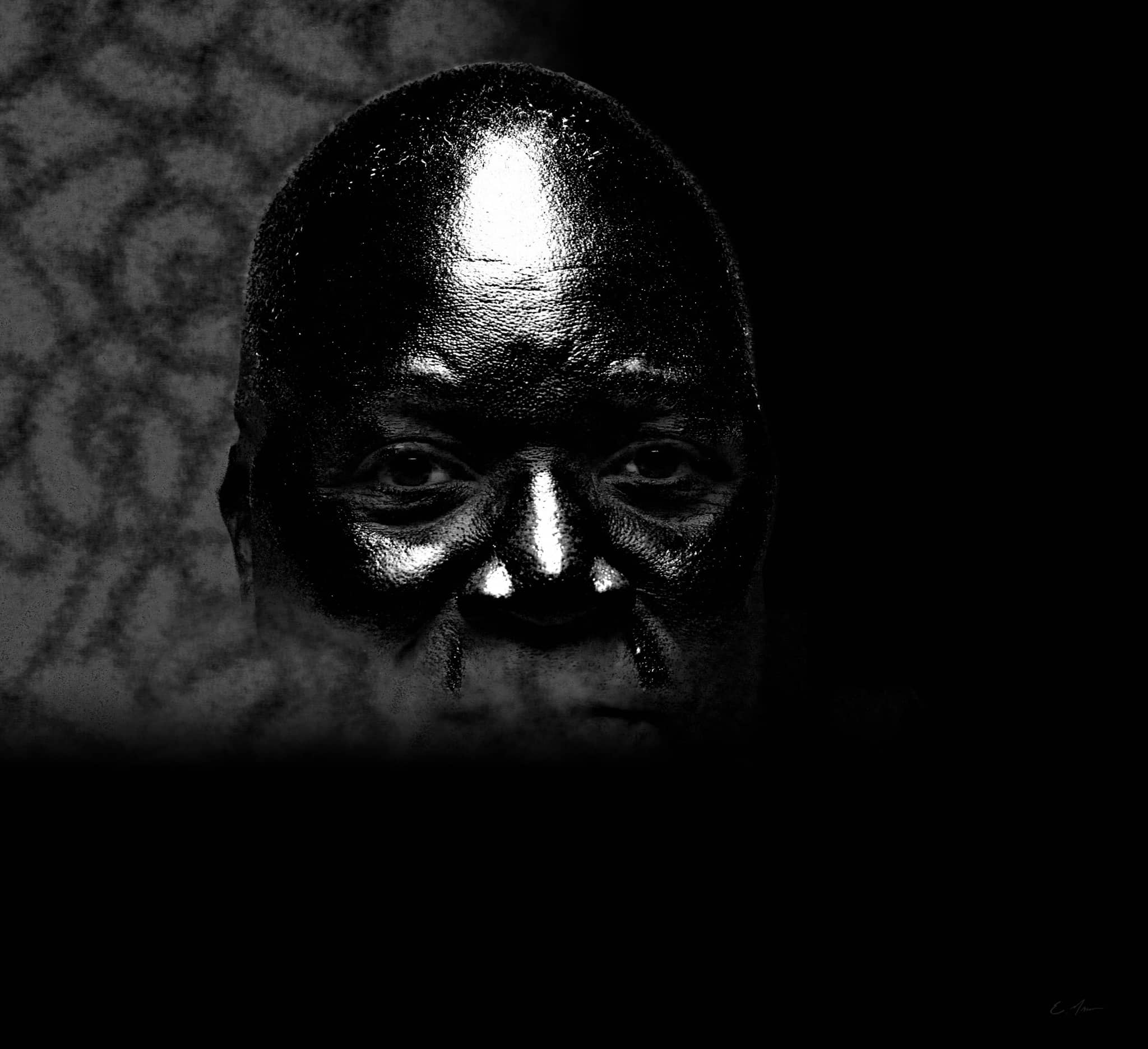 PORTLAND, ORE – The Regional Arts & Culture Council (RACC) is pleased to present an installation by artist Elijah Hasan in the exhibition space adjacent to the Portland Building lobby. Hasan's installation, which runs from July 10 to August 4, combines a set of the artist's stunning films with a suite of still images. The two mediums work together to poetically explore themes of race, place, and social consciousness.
Using Portland as his stage and backdrop Hasan's work comments on universal themes, but is rooted deep in the African American experience in Portland and the Northwest. The three films on view at the Portland Building, all written and directed by the artist, are united by their ability to reframe and freshen critical conversations about social injustice, social consciousness, and who records history. The delicate, non-verbal sound tracks (written and performed by Hasan) that accompany the visuals complement content that is at turns challenging, comedic, dramatic and poignant.
"Every one of these pieces represent a degree of departure from the pervasive mindsets that perpetuate cycles of ignorance (darkness). Each of the works have a title as well as a unique symbolic category in which they exist. Whether a work expresses the sorrows of standing in the shadows of capitalism, or the exhaust of lugging around the weight of externally imposed artificial blackness, my challenge is the same. That is, how do I navigate through the flames of these hostile environments and retain my vitality and purity as a Human Being? A worthy question for which I present 12 symbolic realms of reflection." – Elijah Hasan
About the Artist: Portland artist Elijah Hasan is an award winning filmmaker, photographer, writer and composer. While primarily known for his films and still photography, he describes what he does more universally—as "making art." His films often employ experimental techniques that work to blend complex concept with powerful, graceful storytelling. Hasan is also an educator and has taught videography, 3-D animation, and photography to inner city youth for many years. His film Is That Me, which is included in 12 Degrees Black, was honored at the 36th Northwest Film Festival with both the Judges Choice Award and the Audience Choice Award for Best Experimental Film. www.elijahhasan.com
Meet the Artist: Join us for an opportunity to meet Elijah Hasan and discuss his work in person at the Portland Building Installation Space on Thursday, July 20, at 4:00 pm.
Viewing Hours & Location The Portland Building is located at 1120 SW 5th Ave. and is open 8 am to 5 pm, Monday – Friday. 12 Degrees Black opens Monday, July 10 and runs through Friday, August 4. For more information on the Installation Space series go to www.racc.org/installationspace.
###
The Regional Arts & Culture Council (RACC) provides grants for artists, nonprofit organizations and schools in Clackamas, Multnomah and Washington Counties; manages an internationally acclaimed public art program; raises money and awareness for the arts through Work for Art; convenes forums, networking events and other community gatherings; provides workshops and other forms of technical assistance for artists; and oversees a program to integrate arts and culture into the standard curriculum in public schools through The Right Brain Initiative. RACC values a diversity of artistic and cultural experiences and is working to build a community in which everyone can participate in culture, creativity and the arts. For more information visit racc.org.