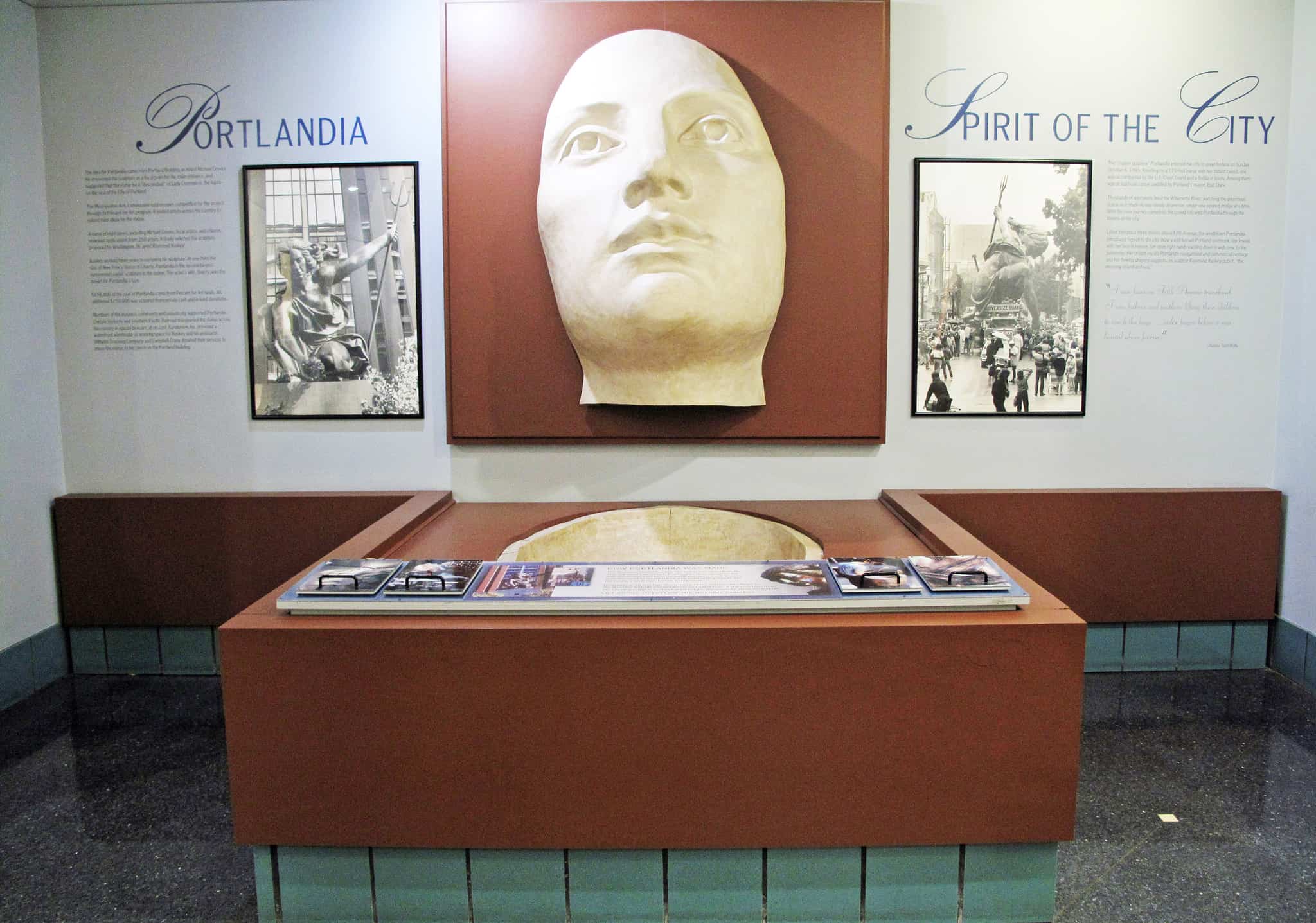 As City Bureaus begin relocating their offices in advance of the Portland Building renovation RACC has also been working to find temporary storage for the many public art works that will be displaced during construction. Portlandia will stay put on the building's west façade, but the iconic 35 foot high sculpture will be screened off to protect her copper surface while exterior building repairs are made.
While our city's symbol is hidden from view tourists and locals will still be able to get a Portlandia fix however, thanks to a generous offer from The Standard insurance company. The Standard is making room on the 2nd floor lobby of their Plaza building—located directly across the street from Portlandia—for the display of artist Raymond Kaskey's exacting scale model of the sculpture. The model will join several other Portlandia related exhibits that will be relocated from the Public Art Gallery on the Portland Building's 2nd floor.
In addition to stepping in to display these Portlandia related items during the Portland Building's three year long renovation, The Standard is also assisting RACC by providing art collection storage space at a friendly rate. This storage will allow RACC to safely house all of the other public art normally located within the Portland Building until the renovation is complete.
"The Standard came through in a big way and has been enthusiastic, generous and helpful. They have a history of supporting arts and culture and RACC, and their assistance with this temporary relocation is sincerely appreciated." –  Keith Lachowicz, RACC Public Art Collections Manager.
The Portland Building is located at 1120 SW 5th Avenue. The relocated Portlandia display will be on view in the L2 lobby of The Standard's Plaza building, 1134 SW 5th Avenue, beginning September 20th.