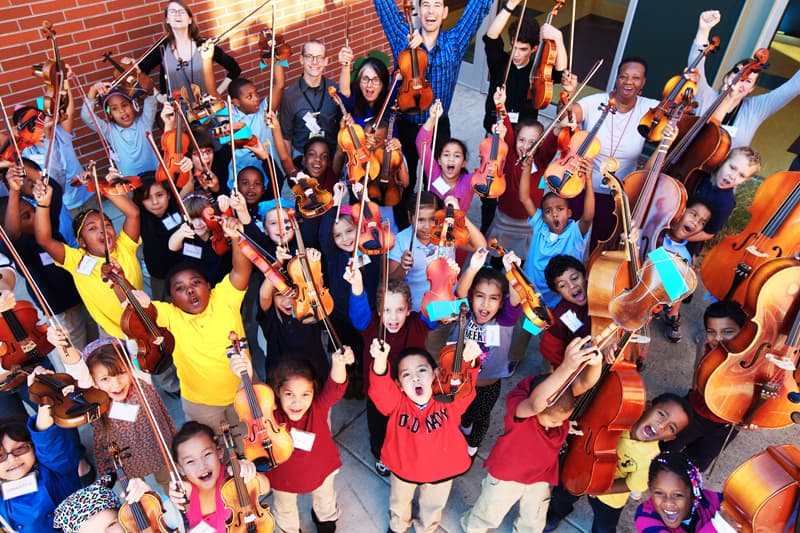 PORTLAND, ORE — The Regional Arts & Culture Council (RACC) has approved the addition of four nonprofit organizations to its roster of "General Operating Support" organizations that receive annual unrestricted funding from RACC in support of their mission. The four new "GOS" organizations are:
August Wilson Red Door Project, $12,000
CoHo Productions, $12,800
Oregon BRAVO Youth Orchestras, $14,600
Polaris Dance Theater, $12,300
These organizations bring to 55 the number of arts organizations in Clackamas, Multnomah and Washington Counties that receive annual, unrestricted operating support from RACC. GOS grants range in size from $8,000 to $427,000 per year depending on the size of the organization. A list of other GOS organizations and their historical funding amounts is available online at http://bit.ly/2y79puH.
"Last year we indicated our intention to distribute RACC resources more equitably, and to provide more groups with general operating support regardless of public and private funding increases," said Jeff Hawthorne, RACC's interim executive director. "Thanks to modest improvements in arts tax collections last year, and several internal budgeting adjustments, we are able to add these groups without reducing grants to other GOS organizations. We are also investing in a new capacity-building initiative for culturally specific arts organizations, and providing additional funds to groups that are doing deep equity and inclusion work within their organizations."
Eleven organizations applied to be included in GOS this year. A panel of RACC board members, Angela Hult, Anita Menon, James Smith and Katherine Durham, ranked all organizations on established criteria that include financial health, artistic innovation and audience engagement. Among the four organizations recommended for funding, the panel noted a strong commitment to engaging with underserved communities, and plans to strengthen their ongoing equity work. The panel's recommendations were approved by the RACC board on October 25.
###
The Regional Arts & Culture Council (RACC) provides grants for artists, nonprofit organizations and schools in Clackamas, Multnomah and Washington Counties; manages an internationally acclaimed public art program; raises money and awareness for the arts through Work for Art; convenes forums, networking events and other community gatherings; provides workshops and other forms of technical assistance for artists; and oversees a program to integrate arts and culture into the standard curriculum in public schools through The Right Brain Initiative. RACC values a diversity of artistic and cultural experiences and is working to build a community in which everyone can participate in culture, creativity and the arts. For more information visit racc.org.