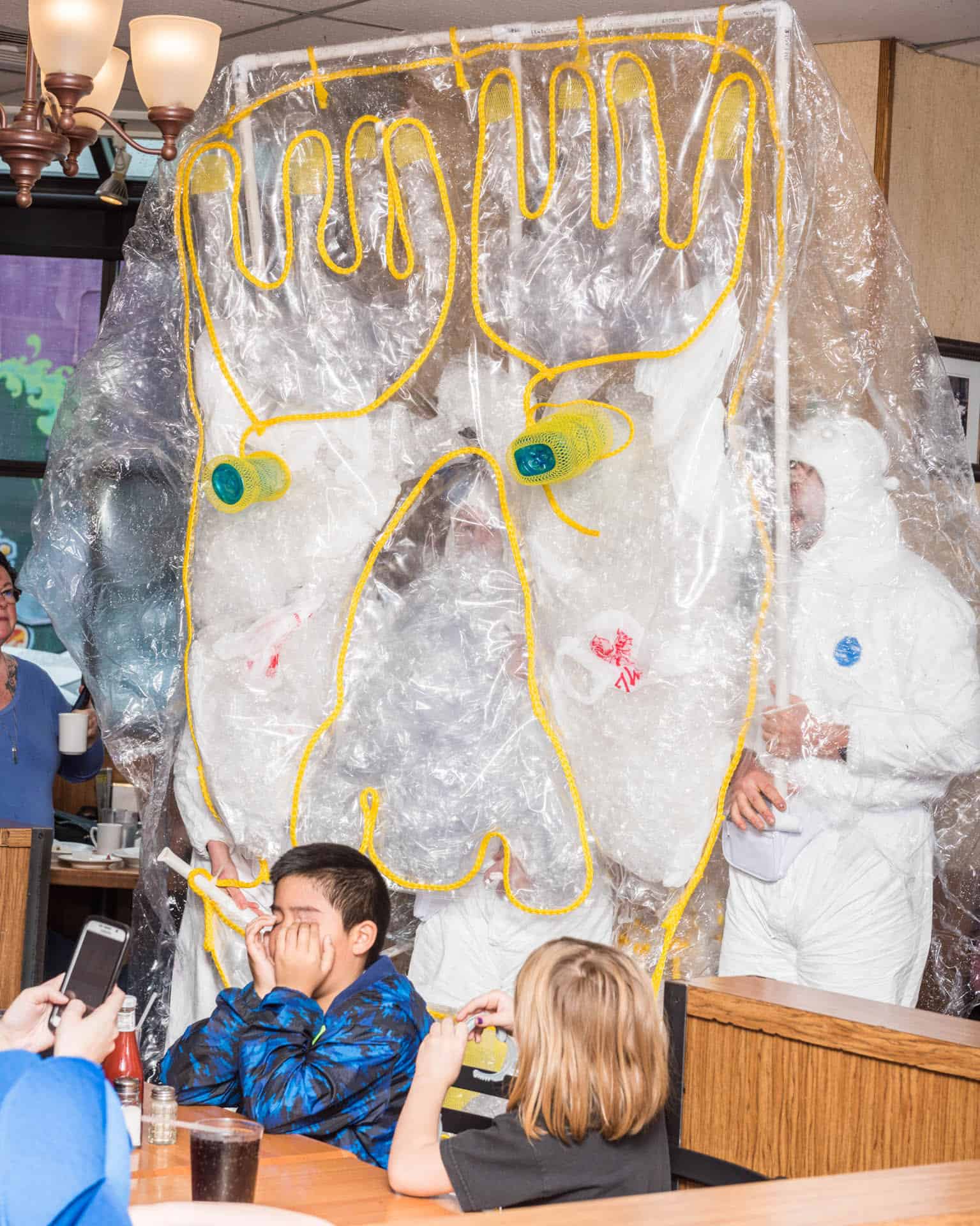 Night Lights' final showcase of the 2017-2018 season will be a screening of work from this season's artists in residence Amy Chiao and Chloe Cooper.
Since this season of Night Lights began last summer, Amy and Chloe have been building a life-size puppet made from plastic waste and filming its trips through public places in Portland.
Here is a statement from the artists:
"In a developing city, it becomes increasingly difficult to maneuver in public space from the growing amount of physical bodies and accumulation of materials. Our consumption of plastic waste in urban environments tend to disappear from the public eye. Phil, a large puppet created from single use plastic items, is a physical manifestation of this. While Phil moves through the city of Portland, these performances explore how our bodies are affected by the materials we consume."
Documentation of these "Phil outings" will be projected at Open Signal's exterior wall (2766 Northeast Martin Luther King, Jr. Boulevard) April 5th, 2018. This event is free and open to the public, beginning at dusk and lasting around two hours. Night Lights is a collaboration between Open Signal and the Regional Arts & Culture Council.