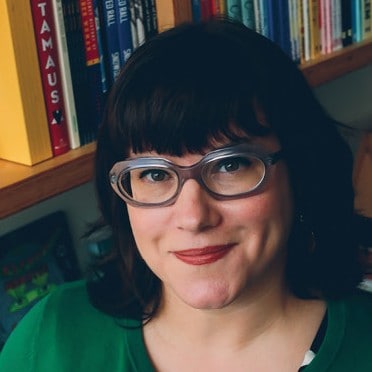 Portland Mayor Ted Wheeler has shuffled some of the City of Portland's bureau and liaison assignments, and on September 4 Commissioner Chloe Eudaly will become the RACC liaison and arts commissioner.
A strong advocate for culture and creativity, Commissioner Eudaly is no stranger to the arts. She has owned and operated an independent bookstore featuring dozens of emerging and established authors, zinesters, comic book creators and printmakers; and she received a RACC professional development grant in 1997 to attend the 4th annual Alternative Press Expo in San Jose. She also helped establish the Independent Publishing Resource Center and has supported numerous arts nonprofits over the years, including co-chairing RACC's Battle of the Bands fundraiser in 2017. Earlier this year, Commissioner Eudaly worked closely with Commissioner Fish on the City's Arts Affordability Plan, which was adopted by City Council in February.
Commissioner Eudaly's policy advisor for arts and culture issues is Pollyanne Faith Birge, known to many in the arts community because of role with former Portland Mayor Sam Adams. In that role, Pollyanne conceived and launched Art Spark as a networking opportunity for local artists (since adopted by RACC), and was instrumental in the development of Act for Art, a creative action plan for the Portland metro region published in 2009. While in Commissioner Eudaly's office, Pollyanne has supported a number of RACC initiatives including the RACC executive director search committee.  She can be reached at 503.823.3056 or by email at pollyanne.birge@portlandoregon.gov.
RACC is very much looking forward to working with Commissioner Eudaly and her talented staff. We are grateful for the past and continued support of Commissioner Nick Fish, who will take on a new assignment with Portland Parks and Recreation, opening up new opportunities to explore the powerful and unique intersection of arts and parks. Asena Lawrence remains Commissioner Fish's policy advisor on arts and culture issues.
Photo of Chloe Eudaly at Battle of the Bands, by Erica Ann Photography.