As Portland continues to change, we asked artists, arts administrators, and creatives to share their thoughts on the "state of the arts" here in the city to illuminate the ways arts and culture intersect with our lives as Portlanders and get a glimpse of the cultural landscape through their eyes. Their words serve as a critical companion to RACC's annual State of the Arts report to Portland City Council, which can be found here. We asked, What is their experience? What makes them anxious? What makes them hopeful? What issues do they and/or their communities face as the city continues to change? What is their vision for the future?
Here are their stories in their words:
by Roya Amirsoleymani

To be asked to address the "state of the arts" in Portland is a welcome invitation, and at the same time an arguably flawed frame of reference and impossible task. No single individual can be in comprehensive or equal relationship to the breadth of formal and informal organizations, institutions, cultures, and communities that produce, engage in, and contribute to arts and culture in our region. Nevertheless, articulating one's perspective on the present and future of our arts ecosystem is a valuable exercise in remembering why we do what we do, and in evaluating what's working, what isn't, and where we go from here. In turn, those of us active at the cross-section of arts and other social spheres–including education, policy and advocacy, neighborhood involvement, community organizing, and justice movements–have a stake in art's inextricable connections to civic life, and part of our job is to advocate for the value of arts and culture to the public and to those with influence over the distribution of shared resources.
---
by Celeste Noche
Almost five years ago, I moved to Portland because it was renown for its creative community (and it's cute af, but that's neither here nor there). I wanted to brave a career in photography, and after years of failing to connect with other artists in San Francisco, I thought Portland would be a better way to go about it. On my visits thus far, everyone had been so welcoming and nice. Seeing alternative art and flourishes of creativity throughout the city made it feel smaller in a more intimate, inspiring way. Maybe Portland could be a place to grow and learn within a community of artists.
Two years later, I found myself with endless acquaintances but no friends or mentors within the arts. I learned that while everyone was nice, not everyone was open. The creative communities I'd touched upon were limited to friendly greetings and nothing deeper— tight-knit also meant tight-lipped.
---
by Paul Susi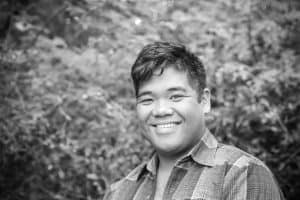 I am a Portland native, the son of immigrants and a person of color. I am the Co-Chair of the Multnomah County Cultural Coalition; I am the Artistic and Executive Director of Portland Actors Ensemble / Shakespeare in the Parks; I am a Conversation Project Facilitator for Oregon Humanities; I serve as the Transition Support Manager for Transition Projects, with responsibility for the seasonal winter shelters that we operate on a temporary basis. And I am an independent theater artist in my own right, devising and producing my own work as well as performing in the work of others.
I mention all of this because, to be candid, this is the kind of multi-tasking, variegated career that an artist of my generation and ability must engage in, simply to survive in this community now. Portland is an immensely inspiring and nurturing cultural environment, in many key ways. But as we all know, we are beset with challenging social, economic and political obstacles that limit the viability of this arts ecosystem.
---
by Roshani Thakore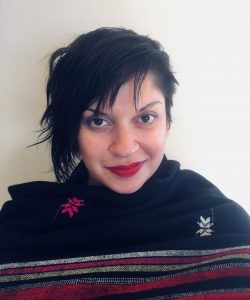 As a student in a Master of Fine Arts (MFA) Program focused on art in the public spheres, the accessibility to the various arts communities within Portland has been extremely welcoming and exciting since I landed here in July 2017 after 18 years in New York City. The most invigorating, inspiring, and complex work that I've been able to experience and see is from the artists who have been creatively pushing issues of race, class, sex, sexuality, indigenous rights, immigration and migration through their work within this city. These artists in Portland are actively shaping the cultural landscape and they need support and investment. They are our neighbors, sisters, brothers, daughters, sons, cousins, friends that are surviving on a day-to-day basis in a city with a very recent history of policies and actions shaped by white supremacy and systemic oppression.