Survey results forecast 3-month financial impact of COVID-19 on arts & culture community
Portland, Ore – Across the world, life has changed dramatically as the impact of the coronavirus pandemic continues to unfold. The picture of that impact on the arts community came into sharp focus this week as the Regional Arts & Culture Council (RACC) tallied results from a statewide survey conducted last week.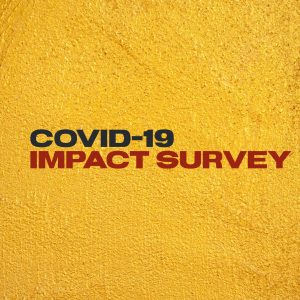 The Oregon COVID-19 Impact Survey is an effort to measure estimated losses during March, April and May 2020 on individuals working in the arts as well as arts organizations. Reported losses include revenues from lost contracts, shows and teaching work that have all been cancelled in order to comply with restrictions on group sizes, gatherings and requirements for social distancing during this health crisis.
RACC, the nonprofit arts council for the tri-county area including Clackamas, Multnomah, and Washington counties, collected more than 1,200 responses from individuals and more than 260 arts organizations across 25 counties. Multnomah County-based artists provided the bulk of the data with more than 900 respondents reporting a total of $46 million in losses for the single quarter. Initial analysis of the data show impacts increasing month over month. RACC intends to share the data to support efforts at the state, federal and local levels and to lead advocacy efforts and guide resource collection and distribution for individuals and organizations.
"Thank you to the people who took the time to respond to the survey," said Madison Cario, RACC Executive Director. "They have collectively confirmed that many individuals and organizations working in arts and culture lack sufficient infrastructure and resources to sustain continued financial and social disruptions." The information is well-documented in the field, Cario added, "The survey data empowers advocates and funders with specific financial details of what is currently being lost as we work towards solutions."
As part of the response to COVID-19, RACC is relaxing funding restrictions in order to get dollars out the door faster, and partnering with other grant makers to deepen impact. "We are grateful to have the Oregon Community Foundation and the Miller Foundation at the table with the shared goal of relief for the arts community, said Cario.  "This relief is intended as breathing room so we can be creative about possible pivots and planning adaptations for the long haul."