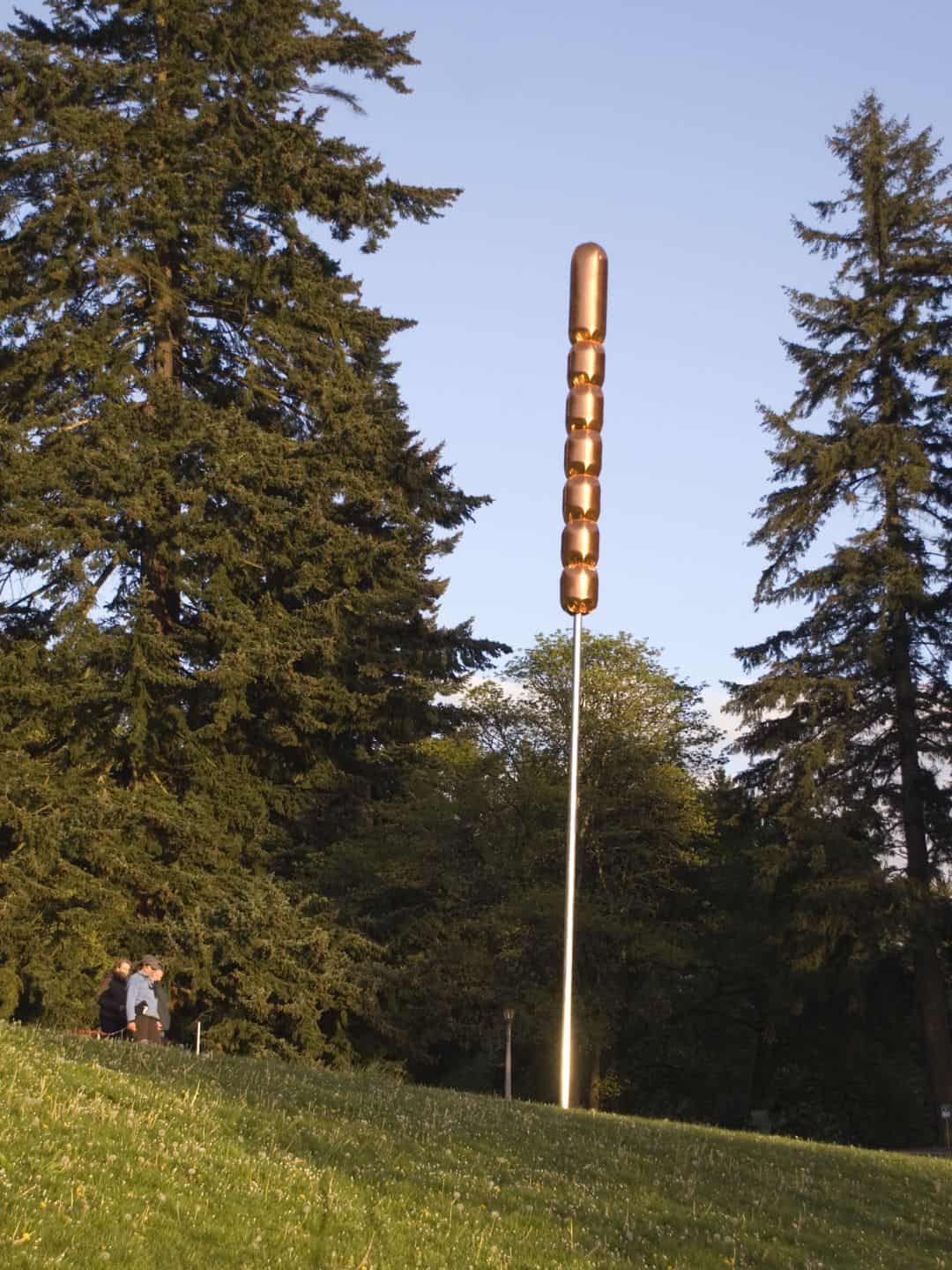 RACC offers temporary public art opportunities to artists to engage the public without being concerned about building a permanent installation. Temporary artworks may be created with unusual media or installed in unexpected places. They may benefit a particular cause; pique public awareness of an important or timely issue; or simply add momentary beauty to a site. To search for the public art below go to Public Art Search.
Installation Space
(Manager: Morgan Ritter)
Visitors to the renovated Portland Building will find the building's new Installation Space on the second floor. Since its start in 1994 the Portland Building's Installation Space has hosted more than 200 site-specific exhibitions, showcasing and promoting local contemporary artists and reflecting the creative rigor and diversity of Portland. The Regional Arts & Culture Council curates these rotating exhibitions.
Please contact program manager Morgan Ritter with questions. For an overview that includes images and text for all projects going back to 1994 visit the Installation Space page.
in situ
PORTLAND
(Manager: Kristin Calhoun)
The in situ PORTLAND program is designed to place challenging temporary artworks in outdoor public sites to serve as catalysts for conversations about art and/or community issues. RACC invites artists to submit conceptual approaches for a maximum duration of one year — there is no minimum. in situ is funded through a zoning bonus program for developers. Some public sites have pre-approval by the property owners, but artists may seek permission to use locations of their own choosing. Prior to final acceptance by a panel, semi-finalists' proposals are reviewed by site owners for safety, environmental impact and right-of-way issues. View the in situ PORTLAND collection here.
intersections: public art residencies
(Manager: Salvador Mayoral)
intersections, a public art residency program, explores the "art of work" and the "work of art". The program encourages artists in all disciplines to explore new working methods and develop socially engaging, interactive art experiences in community settings. Projects have occurred with the Portland Fire Bureau, the Multnomah County Department of Community Justice, and the County's Health Department.